Jul 24 2013 4:44PM GMT

Profile: Ed Tittel
I mine all kinds of resources for IT certification and career tips. Lately, I've been paying more than ordinary attention to the subject of finding a job in IT. That's because my good friend, Joe, about whom I've blogged many times here — he's the guy who gave up playing pool on my Thursday night league team to pursue a CCIE five years ago, and has now passed the written CCIE exam and is prepping to take the lab exam in Routing & Switching next year — found himself laid off unexpectedly a couple of weeks ago. I've been talking to him about various strategies for finding a new job: with a CCNP and half a CCIE under his belt, he won't have too much trouble finding SOMETHING. In his case, though, the real issue is finding the right job with the right company and the right kind of growth and career advancement prospects. In the meantime, he's having no trouble landing consulting gigs to fill the void, while he prospects for a "perfect situation."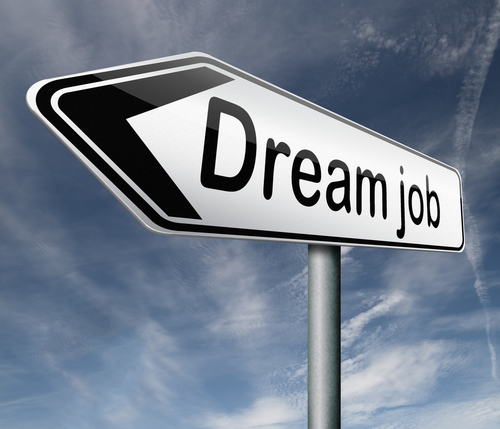 Looking for any job — especially a perfect one — demands all the help and support you can get.
That's where a terrific piece of advice from TheLadders newsletter guy Mark Cenedella comes into play. I get a weekly newsletter from him through a job site called TheLadders, and find the occasional nugget of wisdom therein. For Joe's situation, Cenedalla's most recent newsletter entitled "It felt so awkward, until I tried this one tip," is a perfect piece of job search strategy. Better yet, it's incredibly simple, easy to implement, and makes perfect sense. I captured the essence of his advice (which his newsletter title fails to deliver, probably on purpose to get people to read the darn thing) in the title for this blog post: "Ask for a recommendation, not a job."
Why do this? Because pretty much anybody you know can respond positively to such a request. Though they may not have, or know about, a job that fits your skillset and experience, they will almost always accede to a request for a reference (and if they don't agree, you probably don't want them to advocate on your behalf anyway). Cenedella's advice rests on a well-known tried-and-true sales principle called "Getting to Yes," which teaches that getting somebody to agree with you (or agree with something) takes you a long way toward selling them something — in this case, yourself as a potential and actively searching job candidate.
Once you secure their agreement for a recommendation, chances are good they'll also start watching out for job opportunities on your behalf, too. And because people's networks extend well outside the workplace — to friends, family, online social networks, professional clubs and organizations, and all the other threads that tie our social fabric together — this vigilance could benefit you through all kinds of connections, either directly or indirectly.
The best thing about this approach is that it never puts your contact in the position of having to say "No" to you about a job. This means they won't try to duck out on future interaction because they still can't give you a job. Instead, it means you can co-opt them to help you in your job search, and recruit them to add their eyes to the network of people looking out for work on your behalf. And besides, asking for a reference also implies asking about jobs they might know about, so it's a great way to enlist someone's help without forcing them to turn your request down in any way, shape, or form. Brilliant!