Apr 26 2013 2:40PM GMT

Profile: Ed Tittel
In chewing over recent coverage at Mirek Burnejko's ITCertificationMaster.com, I came across a gem entitled "How to Become a WiFi Security Expert for FREE." It features the SWSE or SecurityTube Wi-Fi Security Expert certification, developed by well-known Wi-Fi Security Guy Vivek Ramachandran.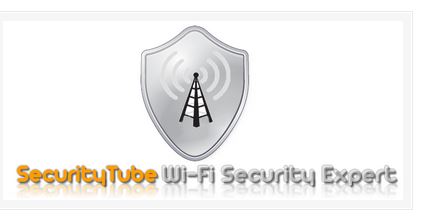 Although it consists of only 12 hours of video training, the SWSE covers a lot of surprisingly serious technical ground.
The self-professed "non-exhaustive" list of topics that the collection of videos in the training materials cover is pretty impressive, so I'll just reproduce it verbatim here:
Bypassing WLAN Authentication – Shared Key, MAC Filtering, Hidden SSIDs
Cracking WLAN Encryption – WEP, WPA/WPA2 Personal and Enterprise, Understanding encryption based flaws (WEP,TKIP,CCMP)
Attacking the WLAN Infrastructure – Rogues Devices, Evil Twins, DoS Attacks, MITM, Wi-Fi Protected Setup
Advanced Enterprise Attacks – 802.1x, EAP, LEAP, PEAP, EAP-TTLS
Attacking the Wireless Client – Honeypots and Hotspot attacks, Caffe-Latte, Hirte, Ad-Hoc Networks and Viral SSIDs, WiFishing
Breaking into the Client – Metasploit, SET, Social Engineering
Enterprise Wi-Fi Worms, Backdoors and Botnets
A complete 4.2 GB DVD image with all the videos is available for free download. Candidates can study and review the materials without enrolling on the SWSE page. But those who do enroll (and pay either $250 for the course and underlying infrastructure — more on that next — or $100 to take the cert exam by itself) can actually earn the credential itself (though the training can be free, the credential itself is not). The extra $150 above and beyond the exam cost gets candidates access to a student portal Website, Q&A forums, a PDF copy of the slides and course materials, a complete collection of home lab exercises and a practice test ("mock exam" in the home page's terminology), a hardcopy certificate (suitable for framing, no doubt) and online certificate verification, plus free updates to course materials as they get produced.
As cert program offerings go, this one is pretty good. It comes from an impeccable source, is very reasonably priced, and provides a great set of materials to work from. Is it worth $250? I think so myself, but those on tight budgets can work from the free video materials, and buy Ramachandran's book BackTrack5 Wireless Penetration Testing Beginner's Guide for $50 or thereabouts), and save $100 on the high-end package, if they must. A pretty good deal all around, methinks.