---
March 31, 2014 8:22 PM
Dear Readers: It's been my great pleasure and privilege to have worked on this blog since August 4, 2008. Over that period, I've posted 782 times here (including this post) for an average of 11.5 posts per month. Considering that my target was 12 posts per month, but that life (and vacations)...
March 31, 2014 2:02 PM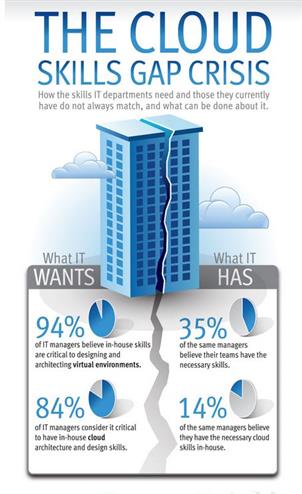 As something of a...
---
March 24, 2014 1:58 PM
Sometimes, when a cert program mandates training for its certification candidates, it's nothing more nor less than a money grab. One of the notable exceptions to this principle is VMware, which has required authorized training (from itself or registered training partners) since the inception of its...
---
March 21, 2014 2:21 PM
In  reading this morning's paper (mine is The Austin American Statesman) I came across an AP story that ran last evening entitled "Study: Just 11% of...
---
March 19, 2014 2:04 PM
I watched a nice video featuring Dr. Jeff Johnson, and Academic Solutions Specialist at Microsoft Learning this morning. Entitled "
---
March 17, 2014 2:06 PM
Normally, the words "premium" and "expensive" tend to be more or less interchangeable. So when I started digging into Cisco Learning's "
---
March 14, 2014 1:08 PM
It's a classic "good news/bad news" scenario, but one that offers a ray of hope or sunshine to recent workforce entrants, college students, and those on their way up through the US secondary school system. If you run this
---
March 12, 2014 12:54 PM
Over at the Born to Learn blog, Larry Kaye of Microsoft Learning has posted an item entitled "Certification...
---
March 10, 2014 1:56 PM
In watching the unfolding of the monthly reports from the US Bureau of Labor Statistics, I've been struck by the rhythm and pacing of the economic recovery that has occurred in the 5-6 years that have now elapsed since the recession of 2008-2009. Last months figures, release on Friday, March 7,...
---
March 7, 2014 3:42 PM
If there's one topic that continues to attract interest, opportunity, and momentum amongst my readers -- and the IT pro public at large -- it has to be the discipline sometimes known as "Big Data." Call it that, or data analytics, or business intelligence, or what you will, the continuing...
---