---
April 26, 2013 2:40 PM
In chewing over recent coverage at Mirek Burnejko's ITCertificationMaster.com, I came across a gem entitled "How to Become a WiFi Security Expert for FREE." It features the


RSS Feed

Email a friend
April 24, 2013 3:29 PM
According to my ongoing observations of how practicing and aspiring IT professionals get certified, it's still the case that somewhere over half of those individuals chase their credentials down through the self-study route. That typically means that they buy one or more study guides and practice...
---
April 22, 2013 2:54 PM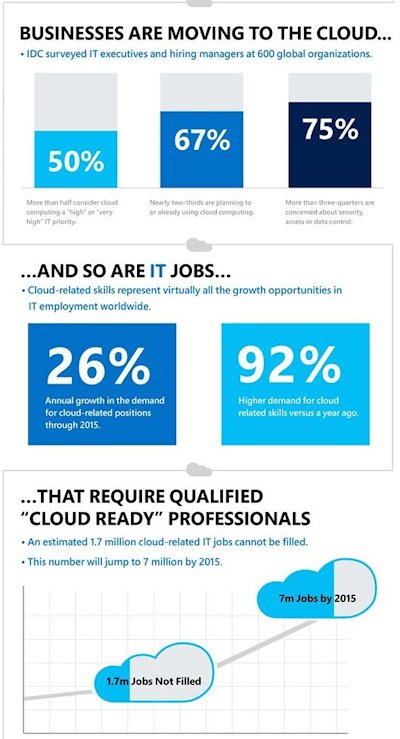 Microsoft draws...
---
April 19, 2013 4:50 PM
Until I saw the latest post (undated, viewed on 4/19/13) at Mirek Burejko's excellent ITCertificationMaster website, I didn't even *know* that D-Link...
---
April 17, 2013 2:40 PM
In the last decade-and-a-half I've made myself available to thousands of active and aspiring IT professionals to answer their questions, offer suggestions, and dispense career development and enhancement advice. If there's one constant question that stands head and shoulders above all "the usual...
---
April 13, 2013 7:50 PM
Gosh, there's been a lot of coverage in the new lately about Marissa Mayer's decision to rein in teleworking at Yahoo, and a lot of ink spilled on that subject, both pro and con. I'd like to weigh in on it myself on the whole "work from home" topic, but from outside the corporate tent. I ran a...
---
April 12, 2013 2:45 PM
I came across a very interesting new post on the Microsoft Learning Born to Learn blog this morning. Entitled "
---
April 9, 2013 8:05 PM
As the economic situation continues to improve slowly, by fits and starts, I'm starting to hear a growing chorus of doom and gloom from various pundits and gurus. Their basic point may be well-taken, and could indeed ultimately turn out to be correct, but it boils down to something like "So things...
---
April 6, 2013 7:51 PM
Before I dig into this interesting – and free – offering available from TrainSignal, I must disclose that I have worked for them in the past, on a lengthy white paper devoted to best practices for IT Cert Preparation. However, I went to work for them because I respect and admire what they do,...
---
April 5, 2013 1:46 PM
Today's the day that the US Bureau of Labor Statistics reports employment numbers for the preceding month. And despite more bullish forecasts from numerous economists of jobs in the 150,000-180,000 range for March, 2013, it looks like ADP's earlier data, which suggested something under 100,000 were...
---