---
January 31, 2013 9:48 PM
I couldn't help but notice on Google+ yesterday that Mirek Burnejko over at ITCertificationMaster.com has updated his reasonably comprehensive compendium of cloud-oriented certifications: prosaically enough, it's entitled "


RSS Feed

Email a friend
January 30, 2013 3:29 PM
Last week, Microsoft announced the introduction of a new...
---
---
January 25, 2013 9:53 PM
[caption id="attachment_2979" align="aligncenter" width="492"]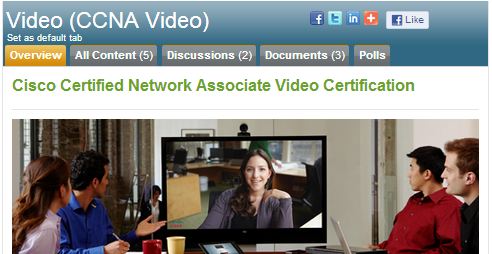 0 Comments

RSS Feed

Email a friend
---
January 23, 2013 2:37 PM
There's an old saying in the high-tech industry that goes like this "Here, we eat our own dog food." Cryptic or unappetizing though it may sound (except to dogs, no doubt) this refers to a level of commitment to the technology that an organization adopts, espouses, and usually also sells to the...
---
January 21, 2013 3:57 PM
My eight-year old son, Gregory, is in his first year in competitive gymnastics. Yesterday, we all attended our first-ever gymnastics meet, with my wife and myself in the stands, and the boy making the "olympic rotation" around the events in this order: floor, pommel, rings, vault, parallel bars,...
---
January 18, 2013 3:02 PM
In the past year, I've discovered Mirek Burnejko's excellent Website "Everything About IT Certifications" at www.itcertificationmaster.com. Over that interval, he's produced a remarkable number of interesting and excellent articles and interviews...
---
January 16, 2013 7:44 PM
This morning,  Cisco Systems announced that four of its certification credentials have attained ANSI/ISO/IEC 17024 Accreditation, under the
---
January 14, 2013 5:20 PM
In all of my own surveys of IT certification, and in others from many third parties, virtualization always shows up at or near the top of attempts to describe what's hot, in high demand, interesting to both employers and employees, where the jobs are, what pays well, and...
---
January 11, 2013 5:39 PM
Here's the rotating banner from the Microsoft Virtual Academy (MVA) home page, which nicely and concisely tells you pretty much everything you need to know. Here's the
---