---
December 28, 2012 4:39 PM
IT careers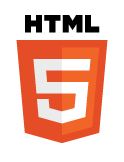 Just before Christmas (12/17/2012), the W3C...
December 26, 2012 4:06 PM
Like so many other successful trade associations, the former Information Systems Audit and Control Association is now known only by its acronym, ISACA. This is a trade group that offers a number of successful and...
---
December 24, 2012 4:08 PM
It's hard to believe that another year is almost behind us, and that the holidays are upon us in force. Last night before crashing, my wife and I wrapped Christmas presents. Most of them, of course, are for our 8-year-old son, Gregory, who -- much to my continuing amazement -- still believes in...
---
December 21, 2012 4:36 PM
Yesterday, I saw a Facebook post from an old friend -- my former local pool league team-mate, Joe, who announced in 2009 he was taking 5 years off from league to earn his CCIE -- to let us all know that he'd taken and passed the CCIE written exam earlier this week. From his start in 2008, he...
---
December 19, 2012 8:25 PM
TOGAF stands for The Open Group Architecture Framework. It's a detailed, highly elaborate methodology with a corresponding set of support tools used when developing enterprise IT architectures. It's free for any organization that wants to employ it to build their own extensible enterprise...
---
December 17, 2012 6:44 PM
Yeah, I know: What's the point of keeping a "cert for life" — like CompTIA credentials earned before the end of 2010 — if you opt into a continuing education program? The point is that in some positions or organizations, there may be an internal policy or an external mandate for IT...
---
December 17, 2012 6:10 PM
The Microsoft Technology Associate, or MTA, certification has been around for the past few years. Until recently, however, that credential has been solely available to academic institutions through Microsoft's
---
December 17, 2012 6:06 PM
OK, here's one for your browser bookmarks or favorites from eBizMBA. It's entitled "Top 15 Most Popular Job Websites" and it's updated monthly based on Web traffic analysis....
---
December 14, 2012 5:03 PM
In a nice follow-up to last week's better-than-expected employment situation summary from the US Bureau of Labor statistics — which showed job creation at 146,000 and unemployment at  relatively modest 7.7 percent (see my post from
---
December 7, 2012 3:05 PM
[caption id="attachment_2807" align="aligncenter" width="500"]


0 Comments

RSS Feed

Email a friend
---