---
November 30, 2012 4:33 PM
November 28, 2012 3:39 PM
[caption id="attachment_2764" align="aligncenter" width="413"]
---
November 26, 2012 3:43 PM
Upon checking in with the MS Learning Born to Learn blog this morning, I discovered a 19 November post from Psychometrician and Cert Exam Maven Liberty Munson entitled "
---
November 21, 2012 4:46 PM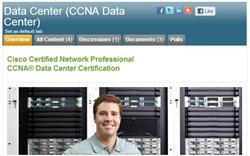 ---
---
November 16, 2012 4:37 PM
I've been writing about mobile app certifications lately, because this is such a hot area in the IT industry right now, particularly for software developers who build such things, and for IT operations types who have to figure out how to plan, design, and deploy their use in the workplace. Having...
---
November 14, 2012 4:43 PM
In responding to email requests from both aspiring and practicing IT professionals, I'm often reminded that when paid work isn't available -- or perhaps not providing the kind of skills and knowledge development or intellectual challenge that some so earnestly seek out -- there's always the...
---
November 12, 2012 4:15 PM
According to Brett Lovins 11/9/2012 Community Cafe blog over on the Cisco Learning Network (entitled "How to Prevent...
---
November 9, 2012 4:20 PM
In my capacity as an IT certification guy, I'm often asked to research and opine on hot new emerging job categories, rife with opportunity for employment and possibilities for growth. One topic area or job specialization that keeps popping up on that radar is mobile app development -- which is...
---
November 7, 2012 2:37 PM
The MS Virtual Academy strikes again. Thanks to a recent blog post on Born to Learn by...
---