---
October 31, 2012 2:50 PM
Folks interested in VMware certification who haven't visited its related Web pages lately might want to return for a quick visit. That's because there have been some big changes to its...
October 29, 2012 3:53 PM
I finally got a chance to talk to a couple of folks in MS Learning last Thursday, about the new MCSA: Windows 8 last Thursday, and learned a number of interesting things...
---
October 26, 2012 3:12 PM
Every now and then I find a great certification resource. Even more rarely, I have one tossed into my lap. Thanks to my friend and colleague Anne Martinez at GoCertify.com, I recently learned about Matthew Morris and the resources he has assembled at his aptly-named Website:

0 Comments

RSS Feed

Email a friend
---
October 24, 2012 2:00 PM
 In plowing through my usual blog fodder this morning, I came across a fascinating article from long-time learning expert and CTO for Learning@Cisco David Mallory. It's entitled "
---
October 22, 2012 3:26 PM
Although there's not much going on at CertCities.com anymore -- except for Emmett Dulaney's long-running and always informative "Dulaney on Certs" column -- I still make a regular habit of checking on what he's up to, and what he has to say. This morning, my regular check-in produced a couple of...
---
October 19, 2012 3:57 PM
Once a week, I post to a blog for Tom's IT Pro that's sometimes called "Making It in IT." That means I also get the word from Tom's on...
---
October 17, 2012 8:30 PM
If you've been following this blog, or reading any of my "cert advice" work for any length of time, you already know that I recommend that cert candidates should club together to form their own study groups for specific credentials, or join existing such groups as and when they can find them....
---
October 15, 2012 2:44 PM
In visiting the Born to Learn blog this morning, Krista Wall's October 11 post "
---
October 12, 2012 2:21 PM
[caption id="attachment_2613" align="aligncenter" width="343"]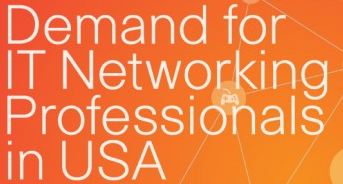 0 Comments

RSS Feed

Email a friend
---
---