Oct 15 2009 3:38AM GMT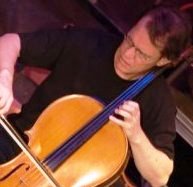 Profile: MarkHolt
I hate Scurry. Sniff is practical, inquisitive. But that other one is just a hyperactive little rodent.
In '98, when computers were all beige, and Gates and Jobs still hated each other and Sun was the golden child of the bubble, the story of the rats and the little people came out. Their cheese went missing, and apparently being Lactose deficient, Sniff and Scurry immediately ran off to find some.
After pounding down an all-cheese diet day after day, I'd be looking for a green leafy salad to unblock things. . .just to avoid awkwardness in a confined space, if ya know what I mean. . .and I think you do. But in the story there were no bathrooms, so maybe food followed function in the maze.
In any case the two rats took off on their creepy little pink feet to find more Winsleydale and Stilton, while the little people settled in for opportunity to come knockin'.
It all seemed magical, if a bit childlike.
Change was different 10 years ago. The bubble was swelling up nicely, so we all cruised across its overstretched skin, enjoying the smooth ride to a shiny future of tech job security. Changes in the market were exciting; it was what made us go find the big cheese that brought big raises back in '99.
Today, change is like opening the fridge and the light doesn't come on. Squinting into the guts of the box, none of the formless shapes look appetizing. But we have to eat, and the fridge is where the food is. So we reach in and grab whatever job opportunity we can find, even if it's half-a-loaf compared to our old bread-winning gig.
I kept thinking that we'd been through this before. Heck, in '02 budgets for IT projects shriveled like forgotten grapes, but we rode that one out. This time, kicked out into the maze with severance in hand, I joined the legions milling around the job market like zebra on a river bank. But there was only one option, so in we went, fighting currents to make it to the other side and job security.
Back at the maze, we find handwriting on the wall, put there to give little people courage in the confusion of change. The first messages aren't all gems: "Having Cheese Makes You Happy" sounds like Yoda in his early years, before he figured out how to warp syntax to sound sage. ("Happy you are, when Cheese you have").
Around the corner, the advice gets better, if a bit deep for the likes of rats and lilliputians. "What would you do if you weren't afraid?" I'm thinking, Not Die, first of all. Fear of large moving trucks and bungee jumping have kept me on this mortal coil so far. To paraphrase Gekko, "Fear is Good". Still, it's a more useful piece of graffiti than Yoda's pre-teen advice.
Then it gets serious. "Smell the cheese often so you know when it's getting old". Aside from evoking disturbing images, that one could be useful. I may have seen the layoffs coming and jumped into a safe public tech position, insulated from the economic sturm and drang outside. But I wasn't really like Sniff, so I kept telling myself the work isn't stale so much as just getting sort of a strong odor. It was becoming Bleu cheese, or Gruyere, which my dad said smelled like gym shoes after they've been in the locker for a week. But I digress.
Overcoming inertia, anxiety and the worst recession in decades – we reach our (predestined?) destination. The memory of what we just went through can't stop our old habits – we love having our cheese and eating it too – so we're snoggers for the next bubble once again.
But there's one more piece of writing on the wall. Not inspiring as much as sobering. Maybe the only takeaway from this whole experience.
"They keep moving the cheese"
–