Jul 23 2009 3:50AM GMT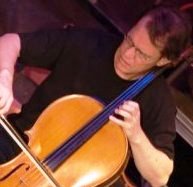 Profile: MarkHolt
The IT world is losing its soul.
Or at least its buried in a avalanche of files and folders.
The game just a few years ago was Paradigm-Shifting and World-Changing. But that was then. These days new IT solutions have all the pizzazz of my dad's '66 AMC Classic sedan. Apparently things are so mediocre that, when cool new ideas DO show up in the data center, they get a certain designed-by-committee look before the first update can even come out. The result. . .
Bland as a Suit From Sears.
Can anyone name anything that's delivering what was promised?
The nadir of lost dreams is data…Irrational, unstructured, tiered or virtualized, we're hoarding it like demented ants. Storing the junk we just can't throw away is invading everyone's job description. Vendors aren't keeping pace, leaving us squeezing and parsing the bits until they're packed together like teens at a Harry Potter book release. Desperate times.
Here's my personal rogues gallery of recent disappointments:
Cloud Computing
Where's the infinite bit-bucket? Sold as the soon-to-be home of all our stuff, to be replicated and available anytime & anywhere. Turns out the high cost (surprise!) of perpetually storing our photos and PDFs doesn't make for a good business plan. Where's the bandwidth? What with pasty guys in headphones and joysticks clogging the pipes with multi-player war games at all hours, we push hard to get the data through what narrow spaces are left.
Cheap Storage
We know there's no rhyme or reason for tiers and backups of data that we "may" need. We even buy systems to explain why we have the stuff we have, when we don't really know WHY we have it (SARBOX, to be blunt, sucks).
More drives mean more power needs (irrational data is not Green), which is why we have "power committees" to decide if we can plug in yet another NAS box. Even the big Internet players are so starved for juice to keep the drives spinning that they build data centers in Appalachia, just to be close to the belching power plants.
Shared File Formats
Does this bug anyone else? We were supposed to arrive at a file-sharing standard, but today there are dozens of file types are still bashing around the Ethernet like angry bees, and the file-endings are a spaghetti bowl of choices: .CSV, .TXT or .XML for data exchange; TIFF, JPG and creaky old BMP for posting or printing; .DOC, like comfort food, is ubiquitous but getting old – it's time for DOCX. A flood of data and we still can't just digest it, we have to chew first, converting, filtering and exporting back and forth until something gets corrupted and we're back to the beginning.
Anti-Malware
Antivirus/Anti spam/anti-this/anti-that. Either they're all defending our files from cyber evil, or (my opinion) the industry creates a hall of mirrors, where vendors and crooks are locked in mutual dependency.
We're left paying protection money, adding firewalls on top of firewalls and spending zillions supporting fat-client installs to guard the integrity of that morass of data. Then, after all that effort, one valued employee clicks OK in an email link and it's moot. The barbarians aren't at the gate, suddenly they're coming through un-patched Windows. And somehow we're to blame for their behavior.
Yet we carry on fighting the digital Battle of the Bulge; while the pin heads back at HQ keep dreaming up ways to buy half-baked solutions.
As we've said for 40 years, if we can put a man on the moon, we should be able to [fill in the blank], that is to say, store the important stuff and toss the junk.
This isn't new, this idea of integrity. I was there decades ago when a promise was made, and with focus and leadership it got done. Granted, it was on the moon, but even through the 60s with all the chaos and bad hair, a promise made was a promise delivered. No spin, no agenda, no ambiguity.
Today, whoever can execute and deliver on a promise to clean up our mess-o-data may not be in the headlines, but we'll know they have the right stuff.


Liftoff of Apollo 11 ("Eagle") From the Moon's Surface, July 21, 1969