Apr 5 2009 1:54PM GMT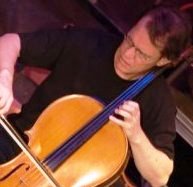 Profile: MarkHolt
Here's a breakout idea. Stop meandering through the employment universe pinging off Monster and veering into random sites. Gather up loose ends, get a clean sheet of paper and Start a Project. I don't mean the usual untamed IT monster spawning more and more projects like a Möbius strip. This one has a definite ending.
It ends when we get hired.
A friend recently loaned me one of those 3-ring binders (is there any less attractive package than a plastic and metal book?). But this is a great little guide for running your job search like a (well run) business project.
Unlike our real life, work is upgrade-hell, forcing us to manage time and resources with care because there's always another coming over the horizon. It's the never ending cycle of life in IT:
Years and years in upgrade hell,
Pushing the stone to the top of the hill
Where it rolls right back with the next service pack
To be pushed up the mountain again.

But outside of work it seems less than human to manage our lives like projects. It's more normal to react with emotions of fear, anger, or frustration when we hit roadblocks and delays looking for work. But that is not how we get important projects done, is it? We learn to swallow our stress, and manage not just tasks, but personal feelings. We succeed best when we remove emotions – let the facts stand on their own.
(Then maybe enjoy a nice adult beverage…" There's no crying in the data center " )
But things are different for us at home. Unemployed and looking at job listings, I mostly get anxious, excited, irritated or sad. I feel bruised and unhappy from all the rejections in my inbox, making decisions based on being happier instead of what works.
Enter the "Managing Your Job Search" manual: A simple project planning tool that removes the emotion and follows a logical progression, returning at least some control by following the classic "phased" project method, namely:
– Define a SCOPE,
– Then use that to create a PLAN,
– Begin EXECUTING that plan,
– REVIEW progress and adjust accordingly,
– and CLOSE the process when it's over.
Apologies to PMI fans reading this…

1. Scope is not mouthwash. Define a vision by gazing into the future, and detailing what you want to create. And not just what the ultimate goal is, but also what it isn't. I don't, for example, plan to be a barista, thus not looking to improve macchiato-making skills.
2. That frames a Plan. Perhaps it starts with a list of sites and locations best for posting resumes, or how often to follow up on pending applications and what people or groups might help out. Write those down and budda-bing, we have a strategic plan.
3. Now it's time for action. For me, Execution was first sending my carefully minted resume off to employers,. It improved through several drafts, although there were some (slight) lingering discrepancies. One HR manager laughed out loud, but I don't want to talk about it…
4. Review is my word for rehearse. Get help with that "elevator speech" by doing it out loud for someone. Trust me, you'll want to after stumbling through an interview or two.
Oh, and here's a hot tip – insist that one of those clingy recruiters spend 30 minutes posing as an interviewer with you (thanks for that Dannie), either on the phone or in person. If they won't, are they earning their commission?
5. Finally, you land the big one, and it's time to Close the project. Gather up the detritus of a hard job search, the files, the inbox, the not-so-much Facebook friends. Sounds odd to still prolong the agony keeping all that when the job is done…unless…
– What about that friend or former coworker who's struggling to find work? Wouldn't this be useful to them?
– If someone helped out in a meaningful way, pass it on by handing over all those precious contacts to another job seeker.
– Begin to build on the community that grew up around you when you were "out there" looking yourself.
But mostly, get to know the new person you've grown to be through all the changes.
In my case, just having that structure gives me a sense of power over my life. Maybe the future isn't completely out of control, and I don't have to face this thing blindly.
It's a unique gift we humans have, to see into the future and then try to create something new for ourselves. We try to see, if unclearly, what lies ahead because we must. Whether it's a finely honed genetic trait – or a blessing from above – we prove again and again we have the skills to guide our destiny. For some, this might just be our finest hour.