Aug 25 2009 11:15AM GMT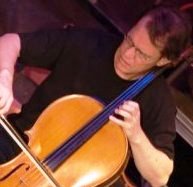 Profile: MarkHolt
Has there ever been a time in world history when dressing for work has been so bass-ackward?
In the grand pecking order of the IT workplace, the bottom spot has always belonged to the interviewee. Yet we show up wearing our finest, dressed like Cinderella going the ball. No matter that the rest of the office is in their Casual Fridays and Flip Flops mode.
At the top of the food chain, the Top Dog, the Cock of the Walk – to push the metaphor way too far – is sitting in the corner office wearing gym clothes. The one with the power and influence doesn't even stop by the house to pull on some slacks. It's the modern law of inverse proportion to the layers of clothing; The Less You Wear the More Influence You Have.
The irony seems lost on the HR folks, who soldier on with their advice to dress for the job you want, but would be shocked and dismayed if you applied in an outfit with a Nike swoosh on it.
So the job seeker, with no power or influence, is expected to fill out employment forms dressed like a Boston banker. All this while the assistants, receptionists, interns dress like Boston Legal, to make the office look professional. Of course, technical managers dress for what the job demands -no ties or heels or other impairments to occasionally crawl under the desk or behind a rack and poke about. Although they prefer the interns do most of the crawling.
And so it goes up the ladder…each rung dressing to show more importance by wearing less, until the person at the top is clad only in his or her pajamas, sucking on a sports bottle.
There was a time when being in charge meant looking like it. The emperor really did have clothes. Now the master and commander can only be spotted by the blinking, borg-like Bluetooth headset glued to his ear.
Maybe it's an American cultural thing. . . Lessons of Vietnam and all . . . more stars showing on the collar makes us a target. Perhaps there's security in blending in with the troops.
In any case, my dark blue suits gather dust when I'm fully employed and in charge. But when the paychecks stop coming, the jackets come back out and the ties windsor-knotted, until a new job is found. Then the process reverses and I'm back to khakis and golf shirts.
Not that there's anything wrong with that. It's just a mystery how we got here, is all.