Jul 3 2009 7:21PM GMT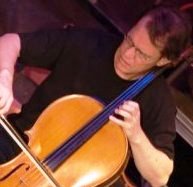 Profile: MarkHolt
Avoid the derisive laughter!
Remove these 10 unsightly blemishes from your file and get back on the job!
No, I didn't make all of them up. . . just ask the HR folks.
1. URL to your "Timesheets: Copy-and-Paste tips" blog
2. College Diploma from a .biz domain address
Caveat Emptor
3. Current Certifications in any of these:
– PONG
– Luggable Computers
– CB Radio
– Windows ME
Actually I have that last cert, but like a certain birthmark, not many people know about it
3. Karaoke awards (Vegas gigs not withstanding)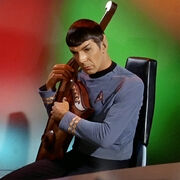 Spock started it all, ca '68, but that's no excuse. His song wasn't as good as Data's ODE TO SPOT, also a trend setter for impromtu performances of a geek nature.
5. Quotes from Jobs, Gates, or Ellison (unless it's Harlan Ellison)
Which would be way cool
6. The words "Enron" "Madoff" or "PC jr."
There are plenty of other great failures, not the fault of IT, but does that matter?
7. That firewall change you did during your (former) CIO's conference call with Mumbai last year
Yes, this really was confessed during a job interview.
8. Former Webmaster of DotCom bubble corpses Yadayada, GovWorks, Flooz, or Peapod
And of course Pets-dot-com, birth of the billion dollar sock puppet
9. Job titles "Junior Interruptor" and "Non-resident Futurist"
I have no words for this nonsense
10. Salary requirements – before the 2008 crash
2007 seems like a lifetime ago, doesn't it?