Jan 12 2010 12:21PM GMT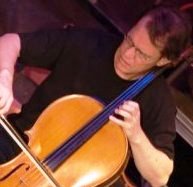 Profile: MarkHolt
Over the holidays, the college kids trooped home, looked around, and wondered what had changed. At least mine did. She asked if I was working more hours and why we focused on more personal, less expensive gifts. There was the unspoken question of what had happened to my career path…had I taken the wrong job or something? I mean, like, whatever.
It's possible that the contracting work isn't good for us long term since the jobs are somewhat lower-level, but we all know it's necessary. At this time in history, career takes a back seat to food on the table, but still the question lingers – Are you committing career suicide by taking a job for which you feel grossly overqualified?
The mind of a hiring manager is a mysterious thing, but this recent article on CNNMoney.com shows that experts believe it's not seen as career suicide. It's survival.
Some points:
•In today's economy and with current unemployment rates, companies will not penalize job seekers for taking a job to put food on the table.
•Working through a contracting firm is a great way to get your name and skills out there. A short term position can get the proverbial foot in the door, and while we are all waiting out the slump, we are proving ourselves in real terms to the decision makers. A short term contract led to my last career position, which kept us in milk and bread for over a dozen years.
Other salient points:
•Be honest in the resume and interviews about recent job changes, and discuss what these jobs taught. If it's working the support desk at BigRetailBoxStore-dot-Com, talk about how your customer service skills have improved. If the only work available was to be the Cable Guy, then stress the new found appreciation for the hard work of midnight changes and surviving extreme conditions. Whatever it is, we're learning something that will make us a better employee and a better person.
Experience gained during this recession can show employers how essential we can be to the IT department. Being adaptive, flexible, and creative have always been the real skills underlying all the tech-speak. Here's our chance to prove it.