Dec 8 2009 12:00AM GMT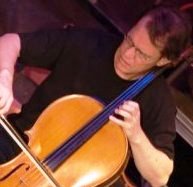 Profile: MarkHolt
I got my first Christmas card today.  That means only a few weeks before the big rush, the great onslaught, the thundering herd decends on job openings everywhere.  Maybe even get an IKEA interview…
It's Resume season.
Widely recognized as "National Do Nothing" month, December is when requests for extra work get a gay wave and a tossed-off "Oh, we'll do it after the holidays".  But post-New Years Day,  the dam breaks after weeks of dithering and HR inboxes worldwide fill with scrubbed and shiny job applications. So now's the timeto start polishing, and get the best resume at the top of the pile (hint, yours). 
And why not?  After a couple of years in the doldrums, this new year should be good for hiring in  IT departments.  All the companies and governments that used spare cash (from former workers salaries) to expand networks, build out storage and servers, and upgrade websites will hire the people that keep it all running (Yea!).
To prepare efficiently (read: least effort), and since I'm a fan of Do Nothing month, I've skipped actually working hard, and copied from someone elses lessons on improving your resume (Seriously!).  I've tweaked it for our use here, but it's legit (Really!), and the link to the source is at the bottom (Promise!). 
Good luck and good writing…
                 How to make your resume stand out to a reader:
Example #1

BEFORE:
I helped my company install about $750,000 in new network technologies.
AFTER:
Directed $750K in network upgrades through technical project management, while reducing operational costs 20%.
                                             RULE 1 – It's always best to put the "effect" before the "cause."­
The "after"  is much more effective for two main reasons. First, it starts with a strong action verb ("Directed") that instantly communicates the nature of the achievement.  Telling what you achieved is just as important as describing how you achieved it. Second, it tells not only the result (the $750,000 investment in networks) but also the cause (Technical Project Mgmt).
Example #2:
BEFORE:
The company asked me to lead a big software development project that involved collaboration with several divisions in the company. I managed the two million dollar project and brought it in on-time and within budget. Part of the reason was that I used my Agile project management expertise and introduced best practices.
AFTER:
Delivered $2M software development project on-time/on-budget by leading cross-functional team and introducing Agile and ITIL best practices.
                                            RULE 2 – Be Concise AND Compelling
The wordy nature of the "before" example will lose readers' interest quickly. It's not clear what was accomplished; the first-person, narrative style hides important details.
In the "after" example, the exact accomplishment is clear, as are the reasons why they were achieved. – Strong action verbs and a concise summary of the accomplishments keep focus on performance.  Also, always use numerals in a resume… use of the figure "$2M" rather than "two million" adds punch to the number
Example #3

BEFORE:
Used lean manufacturing techniques and tools to reduce the number of employees and save approx. $500,000 annually.
AFTER:
Slashed annual costs ~$500K by initiating lean manufacturing techniques, and network automation to reduce headcount and improve efficiency.
The "before" example isn't too far off with its use of an action verb. Plus, it uses numerals and conveys both the cause and the effect.
                                           RULE 3: Use Good Action Verbs
Ah, what a few changes can do;  The "after" example is more dynamic, conveying the accomplishment in a way that makes it shine. "Slashed" is a stronger action verb, and "reduce headcount" is a more concise, professional way of saying "reduce the number of employees."
To see RULE 4 – Mix Formats For Easy Reading, go to CleanTechies to get the original tips, and lots of other good stuff about resumes.