Mar 23 2009 2:14AM GMT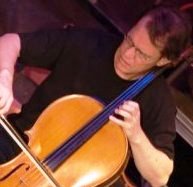 Profile: MarkHolt
I'm doing some contract work now – no more hanging out with the dog and the TV remote. Nice to be on the job, but working with this crew feels a little like signing on to a whaling ship. We're all thrown together from the four corners of the globe for a few months; then we disband and look for the next Captain Ahab.
Call me Ishmael, I guess, the wandering neophyte who stepped aboard like a simple country lad, softened by life in a pastoral corporate IT, and hit the deck with this crew of landlubbers and scurvy dogs.
Arrrgh. Avast with the personal emails you sorry sons a' pirates, get yur lazy bones to the meetin'.
Our crew does its best to support one another, comparing our yeomen's wages and slim benefits while leaving unsaid how lucky we feel that we are among the few, the chosen, the re-employed. Cautious hope is mixed with an edgy wolf pack mentality, kept under a thin veneer of polite professionalism. We all know what's at stake.
Don't ye be caught a-textin' while the master gives tha' orders, neither, or you'll be eatin' dust balls off the data center floor, laddie.
Job security is out the window, it's now about performing our duties well enough to keep the ship afloat. This sense of living on the knife edge of success or failure, served up by forces beyond our control…it must be similar to life below decks on every 19th century voyage. True, we aren't risking body and limb, but still…we no longer control much beyond today's assigned tasks.
Look sharp, it's the Cap'n fur sure a'comin' on the conference call so turn off those cursed ring tones!
The shipmate from the Far East is on board too, although without the exotic facial tattoos. Aggressive and skilled, brought here from overseas to serve the skipper for a few years with a contract and an H1B visa, the focus is on hard work and success. Although I sometimes wonder if, like Queequeg, there disenchantment with how the Darwinian struggle here in the West is the same as back home. But no one complains.
As if to carry the allegory along, Starbucks, named for Ahab's first mate, is strategically placed right inside the lobby. No reason to jump ship! It works too, In place of a daily ration of grog, we grab our mugs and form up for a latte at 2 o'clock in the afternoon (4 bells aboard ship), with just enough stimulants to keep us working till nightfall. Only 3 shillings and no tips allowed.
Meanwhile Ahab, talking like a bipolar Mennonite ("With my last breath I spit at thee"), keeps a baleful eye on us as he carefully tracks our tasks by the hour. Not complaining of course. It's kind of refreshing, how simple life is when survival's at stake. We drop all pretense that a job is truly secure, or that we are entitled to have an income.
Maybe a new kind of pioneering spirit is kicking in, a sense of optimism and hope where none should be. Could it be that I am finding a small degree of the grit and determination my ancestors had that got me here? To survive they had to keep changing and adapting, growing and expanding, doing the hard labor.
Now I guess it's my turn.