Mar 20 2009 5:44PM GMT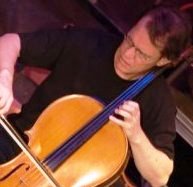 Profile: MarkHolt
Weird really, how I see the same pattern in my job search. A company posts an open position through their own system or online, and within minutes I start getting emails and calls from recruiters.
Well, not really recruiters more like contractors, or those guys who used to troll through the breadlines looking for cheap day labor. They all apparently come to work and open lots of little windows on their desktop to Monster, Snag-a-Job, and wherever they can mine prospects and then scramble to be the first in, like jobs are a lottery and you just need to hit the right combination to win big.
Based on their behavior, I doubt that most of the recruiters have ever been hiring managers. They all circle around the online job sites or lay in wait for an unsuspecting employer to post, then they hit hard.
I haven't had one call back from an employer going through recruiters or contractors. The whole process seems to hide a very simple but profound fact deeply buried.
As if there was a single database down in a mineshaft, maybe next to that crate with the Ark of the Covenant at the end of the first (and best) Raiders movie. Inside the black box is an ancient tape drive, winding slowly day by day, storing what has been distilled from all the internet job sites, recruiter listings, company HR portals, government web services and white boards used by VPs. It's an old tape drive with limited capacity, because there really are only three jobs open anywhere in America.
That's the real job market, hidden, exclusive, dark.
Meanwhile the rest of us are shooshing around the web, burning up cell minutes and creating sub-folders to organize all the versions of our resumes. The churn at the surface of the economy becomes our reality, while deep below at the edge of sunlight and night a quiet stillness greets the one or two authentic jobs that settle toward the bottom, waiting for the right crustacean to happen on them and gobble them up, beginning the circle of life we call unemployment.
Oh, sorry, that's not the tone I meant to convey. Of course there aren't secret government black boxes holding jobs. I've been on the US Government job sites, I know there are hundreds or thousands of openings, each carefully described, catalogued, rated, defined, classified and wrapped in all the legalities that encrust public service positions.
Unlike the private sector, these jobs might be filled, although that process is somehow even more mysterious even in its transparency. I can see them, they appear real. So can someone say they've actually interviewed for one?
The truth is out there!