May 5 2009 3:43AM GMT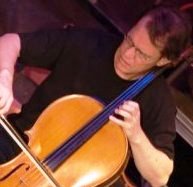 Profile: MarkHolt
One of the challenges of job hunting, maybe the hardest one, is to stay motivated. Not the motivation that comes from sales calls during dinner, which provides the motivation to flush the phone down the toilet. True motivation comes from something more personal. It's the feeling we get from looking back at our accomplishments, including the ones we left off the resume on purpose, and our sometimes less-than-perfect coworkers.
Working in IT just a short time can create plenty to look back on. I remember a PowerPoint our small team put together for company executives in the late 90s. It began with a picture of a single computer, and had the caption: "In the beginning there was one computer."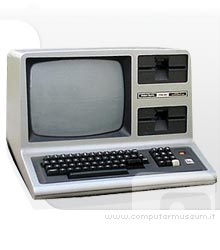 We were quite creative really.
My coworker Don contributed, since he was there from the early days. He had come up from the computer room, became a friend of the CIO and ended up running the storage group. He smoked constantly, was often awkward around others at work, and was only really happy during happy hour. People liked him though, because he was a good guy; someone who could stay up all night on a migration task, drag himself in before lunch and still be amiable, if a little bleary and smoke-stained.
After 20 years at the company, he lost his job. I lost track of him, in part because I don't hang out with the regulars at the bar, but I also didn't want to get involved in his problems. Even with his skills in IT work, and being a dedicated father, he was a wreck. Nothing ever seemed to be quite right in his life.
Quirky and difficult people are easy to find in IT, of course. Being antisocial is accepted in a place where the machinery gets treated better than the workers, so having no life outside the data center can be seen as a badge of honor. In that sense both of us fit in pretty easily, if you catch my drift.
Over the years though, in spite of our close working relationship, I kept Don at arm's length. Looking back, I was the one being difficult, pretending that not hanging with the same crowd meant there was no connection between life at the office and our lives outside. But there is life outside, real life, and it can hit hard.
Don was in touch last month for the first time in years, having lost a recent job in December. He wanted me to be a reference, which I cautiously agreed to do. My management skills kicked in, and I wrote careful prose that was a model of professionalism. The recommendation was fairly non-committal and was less supportive than a friend would expect so I felt a bit awkward, but I hit send and returned to my own concerns. I was busy trying to build my own future after all, so I figured we would catch up some time more convenient for me.
Monday morning I got a two word email: "Sad news." was all it said, with a link to a newspaper obituary.
The obituary was for Don.
There is a lesson here. In spite of all the disruptions through job loss, company failures and economic churn, we have control. We can choose to stay connected with those we were lucky enough to have worked with. If we lose the 401k, the benefits, the paycheck, there is still something left. The community we create on the job can only be lost if we allow it to slip away.
The lesson is that there is not Life, and Work. There is only Life.