Oct 30 2009 10:28AM GMT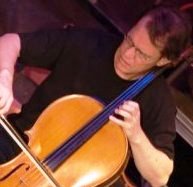 Profile: MarkHolt
It is not necessary to change. Survival is not mandatory. – W. Edwards Deming
I respect one law over all others…the law of unintended consequences.
I can't think of a better example than government boondoggles, after the fanfare of a new program or regulation when all hell breaks loose over something unexpected. In the public world of the public trust, what looks like a benevolent hidden hand running things eventually turns out to be just another guy pulling levers and spinning dials without a clue.
My personal favorite lately: A couple of Governors ago we started outsourcing all state IT work to a gigantic computer contracting company. With eyes apparently shut tight, a contract was signed and delivered. The plan was to save money, create jobs, improve services and make everyone look good. The result has been lost money, a screwed up job market, disappointed customers and yards of of bad press for both sides. Throw in a broken economy, and we have a train wreck. Something hard to watch but too macabre to turn away from.
This whole public-private arrangement is so massive that it's warping the IT job market as if an HR darkstar is hovering in orbit, bending the space/time continuum. Projects that are priorties tend to create weeks of employment ads, recruiter calls and interviews. But when there's bad press and or an argument over state fundng, the interviews disappear and cutbacks start. Reminds me of old movies where the workers file in and out of the factory gates, working one day, locked out the next. At least they had snappy Hollywood dialogue to fall back on.
All that sturm and drang has created some cynical workers. Recently, a veteran of the contract wars showed up on my team. She'd been in big data center projects, then jumped to the state, the got rebadged, downsized, rehired, and finally hit the two-year limit. We all know about the two-year limit for non-employees, created by. . . wait for it . . .The Government.
(hint: Microsoft sued by Feds gets ruling that anyone contracted more than 24 months is really an employee)
What the state provides, the Federales can take away. Our new friend lands back on the street again, due to the arbitrary 2-year limit, arrives in our midst for the requisite number of months, and then will cycle back out again. Like the rest of us, she's lost the social contract of work-for-security that our parents enjoyed. We now have built-in clocks counting down the 730 days until we have to leave, even before we get our first paycheck.
Which creates another odd consequence, the two-tier society. Itinerant workers don't have the same status as full time employees. We temps often outnumber the permanent fully-employed by a wide margin, but they get the benefits, time off, parties, free flu shots and career paths. We get a check and a slap on the butt (not that there's anything wrong with that) as we head out the door when our time is up.
IT and tech aside, are we headed back to our agrarian past, with every worker an independent business like the family farm with a modern twist? Or will we swing toward the Big Contractor model where we become worker bees for one entity while really working for another. The third option, companies hiring people on their own payroll, is sounding out of touch…old-school.
(hint: European courts have found that many countries – Spain was cited recently – as having well over 50% of workers actually contractors, mostly due to the EU employment laws that make it impossible to fire deadbeats after they're on the payroll)
On this side of the pond, we still hold up individual liberty and responsibility as the model, but the IT market is global. Examples like this state-private IT contract show that we need better leadership here at home to avoid the disintegration of stable employment that the grey-beards in Europe have caused. We still have a shot at building careers in technology, and avoid just job-hopping, if we can upgrade the talent pool at the top.
At minimum, we should elect leaders who keep at least one eye open when they sign on the dotted line.