Aug 3 2009 9:10PM GMT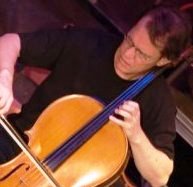 Profile: MarkHolt
"Mark! "
"You still there?"
My eyes snapped open.
The floor was sideways in my view, the phone lying a foot away, voices coming from the speaker. It was 2 am; I'd fallen asleep at home, on the floor, while the tech team was hard at work debugging a server problem.
Gad!
I held up the phone, clearing my throat to show I was awake and fell back into the chair. No one reacted. Their snarky comments continued without pause…"wish I could check out"…"guess he's not a snorer".
I said something pithy, trying to sound awake. They kept talking. I squinted at my phone.
The Mute was on.
The mute button is hard to spot at that hour. Scowling, I pressed it. The phone started dialing… "beep, boop, beepbeep, boop" …I could see the conference number marching across the LCD screen.
I'd hit redial.
Is someone playing 'Mary had a little lamb' on their phone?" a loud irritated voice said. I waited an eternity for the dialing to stop to punch mute, and started to apologize. My dry throat croaked out a useless syllable. I coughed, and gamely checked in.
"There's our sleeping beauty. We were looking for you earlier," someone said, "have a nice nap?" I blamed my silence on the mute button, but stayed mute about my impromptu phone-number concert. In the pregnant pause that followed, no one challenged my dodgy answer – the unspoken consensus was clear – they all knew.
My reputation had preceded me. In the silence they were remembering the time I tried to switch phones at midnight, and killed the entire conference call.
+
Deep Nights and Weekends
Working the midnight-to-zero-five-hundred maintenance window is a world apart. Those who live in that sleepless domain: the Firewall Engineers, Server Admins, Network techs and Data Center 3rd shift – they all accept this eerie existence as the price paid to keep systems running.
They act and behave apart from the rest of society, made unique by living at odd hours and their knowledge of things unspoken and mysterious. They're the Deadheads of this generation.
I don't see myself as a poser – the one guy always trying to fit in without really being part of the crowd. But truth is, my assignment is not to do actual work, so to speak. I manage and coordinate across hard working and expert groups, each living in the unending fog of jet-lag symptoms that are part of snatching short naps between Sev3 calls, and running on empty after 30-hour continuous support "issues".
Has anyone studied the effect of waking up to a phone call at 23:55, heart racing, to a voice asking if you're ready to apply changes a 00:01? There must be an astronaut study or survival training guide that explains how sleep deprivation and irate IT managers can break a body down.
They've found funding for stuff like studying the impact of booze on fish
I'd like to see a few bucks tossed in to determine the health of this Army of Darkness, working deep nights and weekends on critical systems.
They are, after all, the sleep-deprived few who keep the lights on for the rest of us.