Nov 15 2009 12:17AM GMT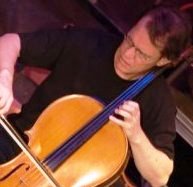 Profile: MarkHolt
Never run when you can walk, never walk when you can stand, never stand when you
can sit down and never sit when you can lie down" Satchel Paige
Maybe my standards are dropping, but I need a job that fits me a little better, where IT problems are solved at a languid pace while drinking not-great-but-OK-for-free coffee. And doing it all as comfortably horizontal as possible.
I keep looking but I'm not finding that perfect match on job websites. And I'm not demanding. These websites don't have to be elegant, or even very good – at least not at first. Shoot,, these days tons of ideas start out not great, designed by committee and pushed to market like a half-dressed jockey trying to jump on his horse at the starting gate, flailing along in the middle of the pack and pretending to be competitive.
My inspiration, of course is…the Zune. It went from a clunky brown brick…to a smooth cool futuristic design – that no one's buying – in only 6 or 7 generations.
So, in keeping with the "bad presentation of a not-original idea that we'll fix later" school of development, here are my Zune-like web sites intended for the modern IT professional…
– Radio ButtonsR Us: For the one-size-fits-all web designer with strong skills in, well, pretty much just radio button design. Motto: "No imagination required"
– TwistedPairJobs dot com: IT legacy employment. On the job training in green-screen monitor repair and Winchester drives.   Help fulfill the growing demand for 286-based CPU programming! (Bring your Cuban passport)
– ResumeSizeMatters: QuicknDirty Resume' enhancement. Pay by the inch! (Warning: side effects of large resumes include drowsiness, inability to focus, paper cuts) Though rare, resume reviews lasting more than 4 hours may require an eye doctor. 
– PhishingTheMarket: Jobs for the larcenous at heart, moral compass optional. Please include a proper ID (nudge, nudge, wink, wink) and provide some very personal information, banking details and secret handshake with your application.

– Grow_a_Pair.org: Let our Ex-drill sargeants expertly bring out the beast within, and send you snarling into interviews with both guns blazing.   Motto "No Argument Too Small"
– TheDogAte_MyResume.tv: If you need excuses. we got 'em. Or did, 'til the faucet accidentally leaked and dripped water down the wall, shorting out the printer so we can't remember what we wrote.
– NoOneSeesTheWizard: Not no Way, Not no How… Save the time and trouble of applications and interviews – just call our HR hotline to hear a menu of rejections. Experienced applicants can press "9" to have them twittered directly to your cerebral cortex.
– Work.from.bed dot net: Skills in horizontal typing and drinking through a straw are essential.  Motto: "Noon is the New 6 AM".
– CoffeeBreakAll.Day Hang out 24/7 with laptops in coffee shops using their free wireless. Work in a fast paced, noisy environment while…wait, you do that already. But if you claim to actually make money at this, please leave a note in the comments section.
We could use a chuckle.