Sep 24 2009 3:53AM GMT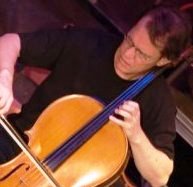 Profile: MarkHolt
"Well, we might as well get this out of the way now. The employment numbers were uniformly horrible."
At times like these, I turn to my kid's video library for inspiration.
I give you: Dory, the blue-tang fish, who's helping a clown fish search for Nemo, his son.
She's clearly not qualified for the job, at first. Her lack of short term memory gets them both lost several times, but she doesn't quit; she starts repeating:
Just keep swimming…
"This was a very ugly labor market report, and there is no amount of lipstick that can improve its image."
Just keep Swimming
When Dory realizes that they're never going to make it without a change of plan, she adapts by repeating their goal over and over. To her surpise, it works and they keep heading in the right direction.
Just keep Swimming
"Restructuring at the Lloyds Banking Group could lead to 700 IT jobs being lost, it has been revealed."
Just keep Swimming
"Newly minted American engineers are going into finance because tech jobs have beenoffshored."
Just keep Swimming
" Hey Mr Grumpy Gills
You know what you gotta do
when life gets you down?
Just keep swimming "
U.S. high-technology job losses are slowing.
Finally
As things get better and the destination is in sight, they still keep moving, and never stop reminding themselves to:
" Just keep swimming swimming swimming
What do we do we swim, swim, swim… "