May 23 2009 4:51AM GMT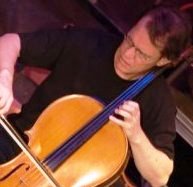 Profile: MarkHolt
It is remarkable how easily we…fall into a particular route and make a beaten track for ourselves. Thoreau, Walden Pond
People are like cats. I know dog is man's best friend, but people (meaning me) aren't like dogs, even though we like to think we are…all "jump right in", eager to sniff whatever comes through the door, "bring it on"-ish. But we really don't like surprises. Change jolts our senses.
Cat's hate change. If you move the furniture they pee on it. They sleep in the same place every day, eat the same food, and repeatedly hack up hair balls on the nicest rug in the house. So how is that different than those of us (me) who get cranky every time the cable channels are rearranged? It's our inner cat coming out. We love routine: Our hair is combed the same every day; we have a favorite chair at the table; Need a grande-skinny-double-shot-latte-extra-hot-no-whip every morning, timed so precisely at 7:25 AM that the barista already has it hovering at eye level when we stumble in the door.
This is proof that working contract jobs isn't natural for humans. It goes against our highly evolved cat sense, which is the sense to sleep 17 hours, eat our kibble, and stare out the window all afternoon. And although that may be my career goal it doesn't play well in the modern IT workplace. Today it's all about mobility and movement, like Sniff and Scurry trying to find out who moved the cheese.
My latest gig is clearly designed to screw with my cat senses. There are several buildings, nicely arranged with similar layout inside. When the meeting in building A is over, it's a quick hike to building H, which lets me stop in…building C, to pick up an afternoon version of a double-shot latte. But on my way, the morning coffee comes calling, usually about when I hit…building D, where I look for the water closet (euro-speak for toilet, which is French for bathroom, which is nicer than saying "john", especially around my brother-in-law John).
But if I'm not in building D, then the john, which is on the left in almost every building, may instead be on the right for no apparent reason, which means I have to stop my routine long enough to inspect the sign for the picture of the guy with the pants, not the other guy in a dress. The dress is for females. I know this because I don't have a dress on, I checked.
Sure it's just a cryptic restroom sign, but the steady drip-drip-drip of little changes are what make IT work so unnatural. In fact, not only do we deal with constant change, we are harbingers of change. We continually to plan to disrupt and disorient the very people we are there to empower. At first we automate all that drudgery right out of user's jobs so they can be "knowledge workers". Then we "upgrade" (code for rearranging the icons, changing the menus and generally moving all the digital furniture). Fortunately users don't react like cats to change, but metaphorically speaking, getting sprayed by user anger can leave a stain.
So even in the middle of this chaotic economy, where the old promise of job stability in return for loyalty seems as outdated as a down payment on a mortgage, we look for routine. Maybe that's the reason for the proliferation of coffee and food chains. They offer the comfort food and drink that keeps our inner cat satisfied.
One thing is for sure. No matter where we go, people, like cats, want familiar things around them. Like men in pants.