Jun 20 2009 8:42AM GMT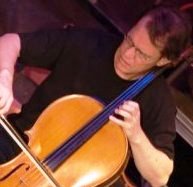 Profile: MarkHolt
I asked my college-age daughter Lindsay, to post her Father's Day thoughts on having a dad who does IT. Here's her response.
Greetings, blogosphere! Wow, this is great, you guys are really great. It's so nice of you to come out and read this stuff. You're beautiful.
I know you're all here to check out my dad's newest inspiring, intriguing, or simply witty commentary on the world of Information Technology. I understand he's the star here, but guess what? It's Father's Day Weekend. As my father, I'd say he deserves a break. For better or worse, he's left the task of entertaining you all to me, his eldest daughter, Lindsay. Nice to meet you.
My dad has quite a job on his hands. I'm not talking about the work he's getting paid for; I'm talking about his role in our household as the go-to computer guru, our very own cyberspace superhero. Faster than a speeding modem! Able to conquer hours-long Google searches in a single click! And I don't care what you say about Apple vs. Microsoft: whatever system you've got, no malware is safe under his bespectacled scrutiny!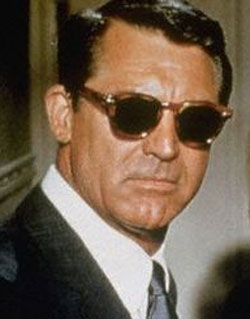 I have been severely spoiled in this way; I have the knowledge and research skills of an entire IT department on the family phone plan. All my life, trouble-shooting consisted merely of calling my father over, and poof! Things work again. Now, I myself am fairly technologically illiterate. I don't know UNIX from Linux. Still, I do know enough from watching my dad to understand what those my age who are "in the know" are capable of. In an age where hacking is a hobby my generation pursues when there's nothing on TV, this information is key to my survival in the silicon jungle.
His love of all things analytical has rubbed off on me, too. Our shared adoration for the limitless possibilities of science fiction (I grew up on Star Trek shows – resistance was futile) has led to my own unhealthy obsessions with things like Mythbusters and Joss Wheddon's Firefly series, not to mention a compulsion to keep Wikipedia open and ready on the screen at all times. Other genetic maladies include a severe lack of melanin and the itch to press "Ctrl+F" every time I've misplaced my car keys.
Stereotypes and generalities aside, having a tech-savvy dad has been a blessing. It's not just having an efficient, dependable help desk on hand (which, let's be honest, is a phenomenon defying all precedent). It is true intelligence. It's having a father who understands a much bigger world than most even try to see, and isn't afraid to explore and share it with the family he loves, who love him right back.
Hats off to you, Dad. Happy Father's Day.
And happy Father's day to all the 24/7, in-demand tech guys who still find time to nurture a child.