Sep 10 2009 2:55AM GMT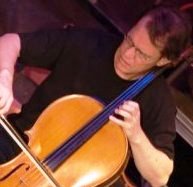 Profile: MarkHolt
Very private pillow-talk-tweets of an ex-IT power couple, taking the only jobs left in town…
😯Techbarista: got the job! seems easy enough but cappuccino machine leaks black tar…checking for buffer overflow
8)3DESlady: check ur training manual…
😯Techbarista: mine starts "All your base are belong to us"…Bad omen?
_
😯Techbarista: is it me, or does 'venti mocha no whip halfcaff double shot' sound like a command string?
8)3DES: so slow here I spent morning decrypting SSH link to home office. just idle chatter, so now rearranging R Bull, labels-front
_
8)3DES: still slow. homebrewing espresso mixed with red bull… Buzz On !!
😯Tech: yeesh, not good, don't overclock yourself
8)3DES: Roger that, hands so shaky dropped pastry – now the icing looks like Dick Nixon.
😯Tech: EBAY?
_
😯Tech: 🙁 called in sick today. Bosses garbled msg on vmail sounds like "Someone set us up the bomb". What?
8)3DES: . mgr here is like, high school man, like, really. guitar hero jedi or so he claims
_
😯Tech: yawn. busy but routine, reminds me of nights working in the NOC.
_
8)3DES: where is mouse for the cash register? :p
😯Tech: check under the counter…mice like pastries
8)3DES: hahah…wait, eww 🙁
_
😯Tech: 'sometimes a mouse is just a mouse'…freud
8)3DES: you mean fred, that operator on 3rd shift back at old data center. ate donuts & coffee 24/7
😯Tech: Yeah right, where did he end up?
8)3DES: started pest control company with his severance
😯Tech: fred? really? he didn't know subnets from sql queries.
😯Tech: knows his rodents tho, so call him about that mouse problem
8)3DES: enuff with the mouse, besides, he sold franchises and move to FLA to play in a band full time
_
😯Tech: he was smarter than i gave him credit…guess sometimes a mouse is more than just a mouse
8)3DES: yep, build a better mouse trap, yada yada, ticket to paradise 🙂
😯Tech: I miss midnight donuts with fred. meet you at Kr Kreme?
8)3DES: ok, but no more talk about rodents…and NO coffee, plz 😛