Dec 20 2009 5:43PM GMT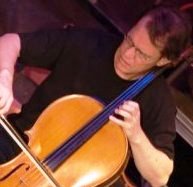 Profile: MarkHolt
Sometimes I forget that it's SO entertaining to watch someone clicking like mad around the computer screen, pressing extra hard on the virtual buttons, fiercely demanding that something, anything, happen.
They're Click Happy
Calling them Click-Happy is of course ironic, it's the opposite of happiness. Except we get to have a moment of schadenfreude, with a side of smug. It's the IT version of watching delusional victims in slasher movies, wildly fending off bugs or bats or whatever they think is crawling up their bodies. We'd never fall for that.
But wait…there's more! Aren't we all clicking along, trying to get our various critical apps and enterprise systems to do what we really want? Doesn't it seem just as pointless, and isn't there the nagging suspicion the vendors and BIG IT Companies are online and watching us from their shiny glass towers, like a galactic focus group chuckling and feeling expansively smug while we keep begging for better features and more responsiveness; clicking – clicking helplessly from one painfully disappointing upgrade to the next.
But why the Aych-Ee-double-hockey-sticks are we still waiting for IT solutions we really need to finally get done? I'm a patient guy, a man with a slow hand. But every time I get involved in another upgrade or consolidation project, these same business needs rear their ugly heads:

1. Virtualize everything. It is the solution to most of our ills: Availability, Cost Containment, Time to Market, Centralized Systems Management. Every CIO, every data center manager, every system admin, and certainly every business customer wants this. But (again with the but…) are we allowed to? How about our databases (Nope) or messaging (nope) or our most critical ERP apps (nope) or, ok, ok, wait. Here's an easy one, how about all our web applications (uh, nope, not all of 'em).
I know that in the trenches, under cover of darkness, we virtualize anyway, even though the vendors claim they won't support it. That's the relationship we have now. We sign agreements then sneak around behind the scenes doing what business demands.
Bottom line, the vendors need to step up and do the right thing, and stop playing marketing games or weaseling on their obligation to respect what their customers demand.
It's the post-9/11 thing to do, so Let Us Virtualize Everything.
2. Stop pop-ups. My teeth are grinding now, thinking of all the online applications, resume data and personal info I've entered on various sites, just to have it all wiped because someone programmed a "helpful" command that is (of course!) blocked by my browser.
Listen up; this is our 4 1/2 word manifesto:
We don't want pop-ups.
We've all blocked them so stop forcing us (especially job sites and applications) to unblock, reload the page and lose all our responses. I'm not a programmer, but I know there are options other than making me dump a perfectly good page full of carefully considered answers, just to let your pet circa-1999 script run a pop-up. I need the job, but do you have to add the humiliation of constantly re-answering those invasive questions?
C'mon people!
3. Remote Access. Please, please install enough VPN routers to handle the load. Every respected business has a viable DR plan. Why can't that include an option for the whole workforce to connect and work from Starbucks on a snow day? What's the downside…too much productivity and convenience? We all work through conference calls and desktop sharing anyway, let go of the brick-and-mortar old school management mentality.
I was in California during the San Diego fires of '07, and at least one major SoCal company kept its virtual doors open, because they had scaled up remote access as a DR plan. Everyone could stay with their homes and families while still emailing and doing their corporate thing.
As the astronauts say, this ain't Rocket Surgery, folks.
You get the idea, and if anyone has more pet peeves, throw up a comment on what might make your New Year brighter.