Feb 27 2009 4:23PM GMT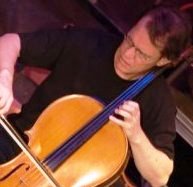 Profile: MarkHolt
Bargaining: To paraphrase some important Frenchman, "If you are 20 and don't believe you can change the world, you have no heart". Starting out in the job market, the future was mine, the world my oyster. But truthfully, in interviews I was learning more about myself than the employer, as I tried to looking him in the eye.
Now that I've had a few decades to marinate in company culture, the experience takes on a whole new feel. Being the applicant is an out-of-body experience where I am on both sides of the table. I seem to be asking the questions then answering them. Having interviewed dozens of people, I tend to anticipate the flow of discussion and start answering questions on the page two instead of staying on page one and stepping through them properly.
It's a real effort to "explain how I see myself in this job" when I know in a few minutes I will have to "describe how to handle problems at work". The two start to blend together into a long unbroken monologue in my head. I have to sip ice water to stay on task.
After being laid off, I mulled over my sorry interview skills and found my thoughts becoming a dialogue, bargaining with an unseen antagonist (silently of course). The voices in my head argued with each other like those little angels on a character's shoulders in the movies:
"If I can just get another job fast, maybe no one will notice I got laid off"
"If you'd looked around and faced reality you wouldn't be in this mess"
"But get me a job and I promise I'll work hard on certifications and be more socially adept, and walk the dog daily, and eat right and exercise"
"You'll be a slug in two months…please, just try to limit refrigerator visits to once an hour"
"No, really, if there's any way I can get back to work in a day or two, the world will see a new me, a better man, a phoenix rising"
"Slug"
This is a natural step in dealing with the loss of esteem and the sad truth that I have to empty the dishwasher because I'm home after everyone else leaves for the day. Instead of trying to talk my way out of feeling abandoned, the rational response would be to just face facts and realize that my self-worth isn't decided by what I do for a living.
In western society we always ask "what do you do" rather than "who are you". For thousands of years humanity survived in tribes and families. Now our tribes are the workplace, our families the few transient members of our department. Losing them triggers those strong feelings of separation anxiety that made me such a basket case as a kid. This can't go on; I'll have to open up more to my family and stop talking to those little people on my shoulders. I am not a slug.