---
March 27, 2015 1:06 PM
Gaming
,
Google
,
pictures, photos and images
,
YouTube
Rumour and speculation is the fuel that much of the tech journalism world runs on, and for press officers working at firms like Google, responding to it all must be a wearying experience.
So much so, the search giant has found an alternative (and...
October 10, 2014 11:34 AM
Google
,
television
,
Tortoise
,
United Kingdom
,
YouTube
During the World Cup this year, offices across the UK likely saw a spike in bandwidth usage as keen fans streamed live matches to their desks.
But the squeeze isn't over yet, as London Zoo is working with...
---
September 15, 2014 4:48 PM
Army
,
Essex
,
queen
,
YouTube
A video of a Buckingham Palace guardsman who was marching comically and showing his dance moves has become a YouTube sensation. The video has gone viral with nearly two million views. But what's more bizarre than the guardsman's moves is the MoD's reaction to it.
---
April 23, 2013 1:05 PM
Apple
,
apps
,
Durex
,
iPhone
,
YouTube
The plight of the long distance lover has continued to improve over the years thanks to technology. From cheaper phone calls, free texts with WhatsApp, long, languishing emails and video conferencing to see your beloved's face, partners separated...
---
April 19, 2012 12:31 PM
Hardware
,
Peripherals
,
Printers
,
titanic
,
YouTube
You people have the good folks at Bytes Document Solutions to thank for bringing this self labelled "viral" film, I Hate Printers, to our attention.
Ignoring the fact that they've labelled this film a "viral" themselves, without even...
---
---
March 13, 2012 3:44 PM
Bell
,
Clown
,
Miami
,
Michael
,
YouTube
American teen Michael Bell Jr will be concentrating a lot harder in school now.
After returning home one evening with his report card, which containted three F's, Michael's parents decided a punishment was in order.
Usually...
---
---
January 19, 2012 5:35 PM
death
,
Facebook
,
Israel
,
Jesus
,
social network
,
Willook
,
YouTube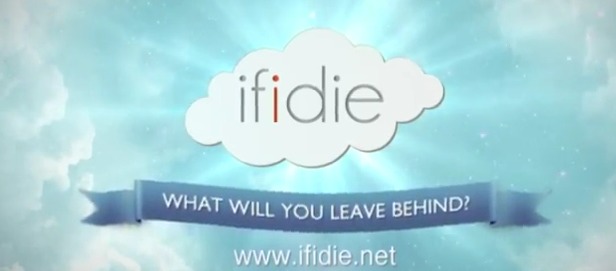 A free new app, called If I Die, offers users the ability to post...
---
December 21, 2011 10:30 AM
Beatbox
,
Devon
,
nativity
,
Reverend
,
YouTube
The story of the Nativity is known by almost everyone but Reverend Gavin Tyte decided that it was lacking a certain something.
---