---
July 3, 2015 9:42 AM
Workarounds
Are you a smartphone user that's ever struggled to recall the mobile phone numbers of your significant others? Then you, dear reader, could be a digital amnesiac.
According to


RSS Feed

Email a friend
April 23, 2015 12:40 PM
Hardware
,
IT helpdesk
,
Workarounds
The name Lucas Hinch may not be immediately familiar to you, but we sense he may go on to become a folk hero in computing circles, in light of his dramatic approach to PC tech support.
Having grown frustrated at the inability of his defective...
---
December 2, 2009 3:19 PM
Workarounds
Management Guru, David Taylor, aka "the Naked Leader", is running a seminar on how to hold meetings. Here on Dowtime, we think we have the perfect solution to meetings blues: coffee, bourbon biscuits and no agenda. Ps, don't dunk the...
---
July 29, 2008 2:49 PM
pictures, photos and images
,
Workarounds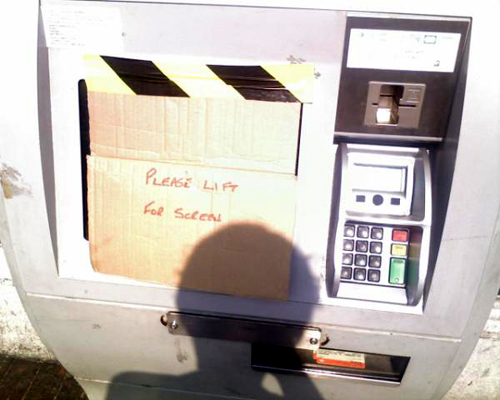 ---