---
September 26, 2013 12:57 PM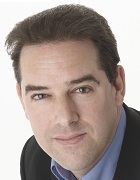 Profile: Bryan Glick
Bill Gates
,
Control-Alt-Delete
,
IBM
,
Microsoft
,
Windows
How many different ways have your contorted your fingers over the years, to find the best way to hit Ctrl-Alt-Delete - that perfect encapsulation of how to make computers much harder to use than they need to be.

Well if you've cursed Microsoft founder Bill Gates for forcing you to...
January 21, 2010 10:04 AM
bug
,
Windows
A security bod at Google recently discovered a 17 year old Windows bug. Nice to see Microsoft is working fast to plug all the holes in Windows and the hacker friendly Internet Explorer browser.
---