---
August 2, 2012 9:34 AM
WikiLeaks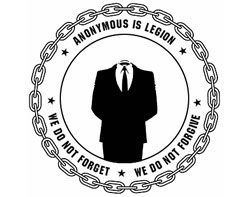 Hacktivist group Anonymous is perhaps best known for punitive actions undertaken on behalf of others such Wikileaks, but now it is taking up...
February 11, 2011 10:00 AM
WikiLeaks
Downtime's favourite source of gossip, WikiLeaks, has gone commercial. Unlike the governments of the UK and Sweden, which have deep pockets (ours), Julian Assange faces huge legal bills for fighting extradition to Stockholm (and potentially Guantanamo Bay) for questioning in connection with...
---
December 8, 2010 3:32 PM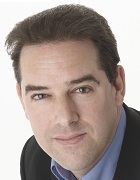 Profile: Bryan Glick
CIO
,
WikiLeaks
Downtime found itself in between two Very Well Known CIOs recently over a glass or two of fine wine. Very Well Known CIO number one is about to leave his job, while Very Well Known CIO number two has just changed jobs. So what career-improving advice could be gleaned from these two knights of...
---
December 3, 2010 2:27 PM
Assange
,
Cablegate
,
Clinton
,
Eco
,
obama
,
Oz
,
WikiLeaks
The entire Wikileaks horlicks resembles nothing so much as the Wizard of Oz, with Wikileaks founder Julian Assange pulling back the curtain to reveal that the wonderful wizard is none other than a sad little old man pining for an Omaha he left long ago.
One of Downtime's favourite writers,...
---
---
July 12, 2010 10:27 AM
Echelon
,
Hushmail
,
WikiLeaks
Wikileaks co-founder Julian Assange is sceptical of email as a safe conduit, even Hushmail, the Canadian private email service. "It's a honeypot," he said, meaning that the security agencies watch it because it is private, and they look to see who is sending,...
---
October 8, 2009 3:51 PM
MOD
,
WikiLeaks
Downtime didn't know whether to feel insulted or honoured by the inclusion of investigative journalists among the Ministry of Defence's list of people to defend the realm against.
The comment about us hacks appeared in
---