---
January 6, 2015 11:10 AM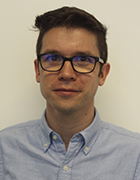 Profile: Alex Scroxton
European Union
,
Website
Panic on the streets of Clacton, panic on the streets of Rochester, after the official website of the UK Independence Party (UKIP) dropped off the internet this morning, leaving the party's supporters bereft of policies and detractors bereft of ammo.

At first it was thought that someone...
February 18, 2014 4:40 PM
Website
We all know political parties and their politicians are some of the most frustrating characters we will come across in our lives. They rarely say what they mean, shout like school children in their workplace and happily expense every cup of tea - or glass of Dom Perignon - out...
---
October 23, 2012 1:23 PM
Facebook
,
Internet safety
,
Pornography
,
twitter
,
Website
,
Youth
The Internet Watch Foundation has really been scraping the barrel for press coverage this week so who are we at Downtime to ignore their plea?
The online safety specialists have warned the youth of today...
---
January 24, 2012 2:04 PM
Australia
,
Ebay
,
health
,
London
,
relationship
,
shopping
,
Website
A website has been launched to help people make a bit of cash to cheer them up after a relationship breakdown.
---
March 17, 2008 12:44 PM
Clip
,
comedy
,
comments
,
engagement
,
Humour
,
reactions
,
sketch
,
skit
,
Video
,
Website
---