---
February 27, 2013 11:31 AM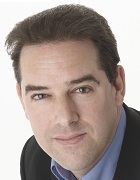 Profile: Bryan Glick
3D Printing
,
BBC
,
Facebook
,
Paypal
,
Printers
,
Tesco
The world of late has been full of vegetarians loudly crowing about their lifestyle choices after everyone else discovered they had been eating horses in their beefburgers and Findus lasagne.

But if one US start-up is successful, veggies might have even more reason to get on their high...
January 3, 2012 2:43 PM
Apple
,
iPhone
,
Siri
,
Tesco
Apple's Siri voice control technology is aimed at making the firm's iPhones more interactive and user friendly, but a 12-year-old boy got more than he bargained for when he tested it out at a supermarket.
According to reports, Charlie Le Quesne was trying out the iPhone 4S at a Tesco...
---