---
June 16, 2014 10:43 AM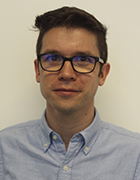 Profile: Alex Scroxton
Canada
,
Spam
Across the ocean in Canada, folks are getting ready for the implementation of a major new anti-spam law, which comes into effect from 1 July this year.
January 11, 2011 10:48 AM
Facebook
,
nigeria
,
nigerian
,
Spam
Many people have commented on the uncanny resemblance between an email sent out by Goldman Sach's advertising investment opportunities in Facebook, and the spam emails regularly sent out by Nigerian dignitaries offering rewards to people if the agree to liberate money...
---
April 22, 2010 12:28 PM
last.fm
,
Spam
Computer Weekly reader Stuart Allison writes:
I was signing up for a profile on the last.fm website recently, and the spam blocking words I had to enter were as in the attached screenshot. I wasn't sure if they were trying to...
---