---
January 12, 2010 11:27 AM
murder
,
Social networking
,
twitter
Social networking appears to be quite the infamous instigator in murder cases. Police in New York said that a man


RSS Feed

Email a friend
December 10, 2009 8:47 AM
death
,
Facebook
,
Social networking
Social networking site Facebook is in the headlines again for all the wrong reasons. A user was killed off as part of a prank by a friend. The 'friend' created a memorial site for Dan Evans, which soon had 600 sad members. Downtime is a bit upset because a story that recently appeared said...
---
November 30, 2009 3:12 PM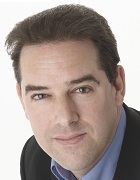 Profile: Bryan Glick
cartoon or comic
,
consumer
,
gadgets
,
health
,
iPhone
,
Social networking
In these troubled times, time itself is clearly at a premium for the busy health-conscious IT professional. But worry no more, for now you no longer need to waste precious seconds glancing down at your scales to find out how much you weigh.
Thanks to the
---
April 3, 2009 2:27 PM
Social networking
News that the primary school curriculum could soon feature Twitter and Wikipedia has come as a shock to most, but not us.

Computer Weekly's journalists are fully versed in the world of Web 2.0, and cannot abide anyone who would suggest that Twitter is just the most irritating bit...
---
April 3, 2009 2:26 PM
Social networking
ITV has come under flak for its management of the one-time social network of choice Friends Reunited.

Friends Reunited, bought by ITV for £120m in 2005, has seen users decline from a peak of 5.5 million last year to 1.7 million in December.

ITV has fallen victim to more...
---
March 9, 2009 9:34 AM
online
,
Social networking
With the UK government looking to get into Twitter, Joe Public can now check up on the latest tweets in Whitehall.

The TweetMinster.co.uk service has a search feature that allows users to historically search within all MP, PPC, party, government and parliament posts made on Twitter....
---
January 27, 2009 3:38 PM
online
,
Social networking
Downtime has been pondering a Facebook ban for these back pages. We are sick of hearing people talk about Facebook, and we are sick of hearing "news" stories about Facebook from journalists who should have something more interesting to write about.

Unfortunately, Facebook is now the...
---
December 16, 2008 2:34 PM
research
,
Social networking
As all who read Downtime know, technology tends to be pretty predictable (Moore's Law still holds), but what people will do with it remains a mystery.
Take the latest modelling tool from the University of Warwick's department of...
---
September 5, 2008 10:21 AM
online
,
research
,
Social networking
Apparently, teachers do not think it is such a good idea to have Facebook and MySpace in the classroom.
In a study
---
May 21, 2008 9:36 AM
Social networking
Anyone who saw the second episode of Peepshow series five must have come across the wonderful character of Dobbie and her, ahem, antics in the cupboard with Mark. Dobbie clearly puts to rest the stereotype that IT staff are boring fuddy-duddies by proving that techies can seize the moment just as...
---