---
January 16, 2015 11:07 AM
Facebook
,
scam
,
Skype
,
Social networking
,
Webcam
Proving the computer security lament that there is no patch for human stupidity, three UK students have been stung in a Skype scam.
They admitted to North Yorkshire Police that they accepted a friend request on Facebook from a total stranger who...
March 20, 2014 1:59 PM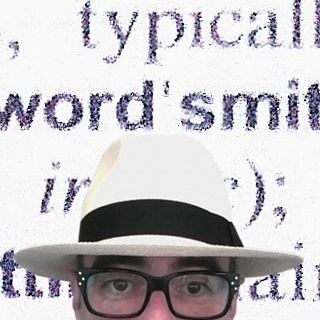 Profile: JimMortleman
Care.data
,
cloak
,
Facebook
,
Social networking
,
twitter
There's been a lot of hoohah this week about the growth of "anti-social" networking app Cloak - which examines location data from your contacts' various social networks and warns you if anyone you might want to avoid is nearby, so you can stealthily conceal yourself behind a pillar, tablet...
---
September 3, 2013 2:54 PM
adoption
,
pictures
,
selfies
,
Social networking
---
September 13, 2011 12:49 PM
Facebook
,
Social networking
,
Winklevoss
,
zuckerberg
The Winklevoss twins, who have found Facebook founder Mark Zuckerberg a tough nut to crack, have switched tactics against their arch rival.
In June, twin brothers Cameron and Tyler Winklevoss, who claim Zuckerberg stole their idea for Facebook, appeared to have
---
July 18, 2011 11:36 AM
Facebook
,
Google
,
Social networking
Facebook has lashed out over competition from Google+ by shutting down all ad campaigns by web developer Michael Johnson who ran a Facebook ad asking people to add him to their Circles on rival social networking site Google+.

The ad simply said: "If you're lucky enough to have a Google+...
---
April 18, 2011 2:39 PM
Facebook
,
Social networking
Sleeplessness or at least disturbed sleep is becoming common among UK users of social media sites, a survey has revealed.
One in four users of Facebook say they have been woken up by smartphone alerts from the social networking site.
The UK's 30m Facebook members spend a week a...
---
March 30, 2011 9:06 AM
Facebook
,
Social networking
Missing a girlfriend among your Facebook friends? Don't worry, there's an app for that, or at least there soon will be.
A planned online service is designed to help single men boost their Facebook status by enabling them to date a virtual girlfriend.
Cloud Girlfriend will be the...
---
March 15, 2011 12:39 PM
Facebook
,
Social networking
Not so long ago, few people had access to mass media for their own personal use, but with the advent of the internet and social media, literally anyone can reach the world.
This is a fact, with which it may be argued, society has still not sufficiently come to grips, if at all.
...
---
February 21, 2011 10:30 AM
Facebook
,
social media
,
Social networking
A convent in Spain has expelled a 54-year-old nun for spending too much time on social networking website, Facebook.
Sister Maria Jesus Galan said on her Facebook page that she has been asked to leave the convent after disagreements over her online activities, according to
---
January 28, 2011 4:28 PM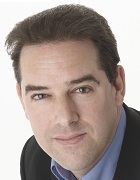 Profile: Bryan Glick
Gadget
,
smartphone
,
Social networking
Downtime does think that it's a good thing that the great unwashed of the UK are going potty about technology at last. After years of being dismissed as geeks and techies, IT folk can now hold their heads above the laptop screen with pride. But we do worry that maybe the technology love-in is...
---