---
April 2, 2014 2:53 PM
Bike
,
Cloud Computing
,
London
,
Oracle
,
SAP
,
Workday
Oracle appears to be a little riled by the sudden appearance of cloud computing upstart, Workday in London this week.

Workday may not be making any money yet, and may not yet have quite the customer base of Oracle or SAP, but its cloud technology is causing ripples.

That...
March 15, 2011 3:33 PM
BI
,
Enron
,
Text analysis
At last some good has come from the Enron oops. Its email library, which stored more than 200,000 emails from 158 individuals, was used in an experiment to test a business intelligence...
---
January 20, 2011 4:05 PM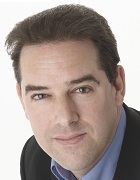 Profile: Bryan Glick
Apple
,
Google
,
IBM
,
Microsoft
,
Oracle
,
perfume
,
SAP
Many people are predicting the demise of Microsoft as the desktop market declines and users move to smartphones and tablets from the likes of Google and Apple. But one enterprising Microsoft employee clearly thinks so too, and is already making plans for his post-Windows career.
---