---
March 23, 2010 4:00 PM
jobs
,
Linkedin
,
recruitment
,
Social networking
Downtime happened to meet a CIO in a bar recently (no surprises there, then) and the conversation turned inevitably to how things were going.

"We're hiring, actually," he said. "You could have fooled me, judging from how thin our recruitment ad salesman is looking," Downtime replied....
February 16, 2010 1:51 PM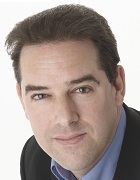 Profile: Bryan Glick
Barbie
,
IT professional
,
recruitment
,
Skills
The crisis of women in IT is officially over.
It's a well-known and extremely disturbing fact that less than 18% of UK IT professionals are female - a figure that has been dropping consistently for years. One of the factors often cited for this decline is the lack of role models....
---