---
February 27, 2013 11:31 AM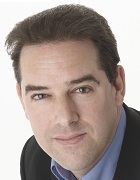 Profile: Bryan Glick
3D Printing
,
BBC
,
Facebook
,
Paypal
,
Printers
,
Tesco
The world of late has been full of vegetarians loudly crowing about their lifestyle choices after everyone else discovered they had been eating horses in their beefburgers and Findus lasagne.

But if one US start-up is successful, veggies might have even more reason to get on their high...
April 19, 2012 12:31 PM
Hardware
,
Peripherals
,
Printers
,
titanic
,
YouTube
You people have the good folks at Bytes Document Solutions to thank for bringing this self labelled "viral" film, I Hate Printers, to our attention.
Ignoring the fact that they've labelled this film a "viral" themselves, without even...
---