---
March 1, 2012 4:01 PM
pope
,
twitter
At last the true extent of the reach of the Catholic Church could soon be easily measurable. News that the Pope has joined Twitter will have statisticians on red alert.

While I am sure Pope Benedict XVI will get more...
January 26, 2011 2:59 PM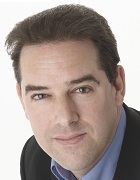 Profile: Bryan Glick
pope
,
social media
,
Social networking
Catholics among you will no doubt be pleased to know that the Pope has given his official blessing to social media.
In a Papal missive to mark World Social Communications Day (Downtime is...
---