---
January 23, 2014 10:43 AM
Facebook
,
Lescowitch
,
police
,
social media
Once again proving that social media is dangerous, a fugitive from the law has landed himself behind bars through his activities on Facebook.
Wanted on a charge of aggravated assault, Anthony Lescowitch of Freeland Pennsylvania shared a police status update...
March 7, 2012 12:10 PM
Chester
,
Dell
,
police
,
SWAT
,
texas
This may be a year old but it has just started circulating around social media sites again and, as you'll find out, it is too good to ignore.
Two Dell employees from Round Rock, Texas are surely be filled with regret after a secret internal marketing campaign landed...
---
October 6, 2011 10:22 AM
laptop
,
police
Police in Hampshire recently caught a motorist driving while using a laptop, writing down the answers to a radio quiz and sipping coffee, all at the same...
---
October 29, 2010 1:49 PM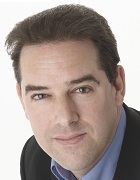 Profile: Bryan Glick

Facebook

,

police

,

social media

,

Social networking

,

twitter

In a further sign that the old-school concept of bobbies on the beat is fading away, police are to be trained on how to use Facebook and Twitter to catch killers.

According to the BBC, the move is "exactly what detectives need to tackle...
---