---
February 27, 2013 11:31 AM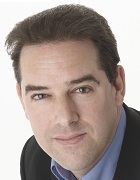 Profile: Bryan Glick
3D Printing
,
BBC
,
Facebook
,
Paypal
,
Printers
,
Tesco
The world of late has been full of vegetarians loudly crowing about their lifestyle choices after everyone else discovered they had been eating horses in their beefburgers and Findus lasagne.

But if one US start-up is successful, veggies might have even more reason to get on their high...
March 1, 2011 9:31 AM
Ebay
,
Fraud
,
Paypal
An Australian schoolboy, who had managed to get away with thousands of dollars in fraud, was caught only after $2m was deposited by mistake into one of his fake accounts at the end of 2009.
Philip Heggie, just 17 at the time, could not resist the temptation to withdraw $5,000 of his...
---
March 31, 2010 9:53 AM
Paypal
It is good to see online payments firm PayPal keeping its finger on the regulatory pulse of leading economies. The company has had to shut its Send Money service in Japan...
---