---
February 11, 2010 10:19 AM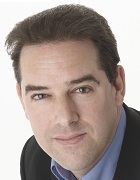 Profile: Bryan Glick
Orange
,
Outsourcing
,
research
Here at Downtime HQ we are accustomed to receiving regular PR-generated research, which on rare occasions sheds some insight into the workings of the IT world. In most cases though, the research exists for no other reason than to attract the interest of an under pressure hack with a quota of...
January 16, 2009 4:34 PM
Outsourcing
Downtime has discovered a new trend in the technology market. Buyers are reaching for software development firms in East Anglia rather than use suppliers in places such as India.

Soon working in IT will be normal for Norfolk, which is probably a less embarrassing association than that...
---
August 1, 2008 9:56 AM
Outsourcing
You do not need to have mastered C++, or speak fluent HTML to know that most IT speak sounds like gibberish to the uninitiated.
---
July 18, 2008 2:24 PM
Outsourcing
Scotland is the next Bangalore, or so we have heard. Downtime has read an article about Scotland's opportunity to become the next Bangalore by using its skills to become a centre for outsourcing. One expert predicts that Scotland could have an annual gross domestic product of about £82bn if it...
---