---
February 25, 2015 10:45 AM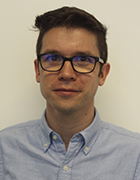 Profile: Alex Scroxton
astrology
,
NHS
Well, will it?

In an interview with the Astrological Journal, Conservative MP David Tredinnick has made the bizarre claim that astrology could solve the NHS crisis.

"I do believe...
July 25, 2011 1:43 PM
NHS
,
Skype
Not only are small businesses looking to Skype to cut call costs, but NHS trusts are touting virtual hospital visits to cut costs.

The scheme is being proposed by Berkshire Healthcare NHS Foundation Trust to save on travel allowances for relatives visiting mental health patients due for...
---