---
November 26, 2015 9:16 AM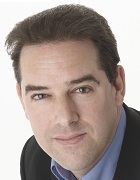 Profile: Bryan Glick
Bacon
,
NASA
Nasa technologists have brought many great innovations into our lives as a result of spin-offs from space development - artificial limbs, scratch-resistant lenses, portable cordless vacuum cleaners, freeze drying, solar cells -...
April 11, 2011 10:21 AM
NASA
,
Robotics
The Boy Scouts of America has moved into the 21st century by enabling members to aim for merit badges in the realm of science, technology, engineering and maths.
Today's scouts are less bothered about things like archery, bird study, dog care or coin collecting than they were in the...
---
June 23, 2010 10:43 AM
connected
,
NASA
,
online
,
WRITE
About 80% of Brits are so married to their gadgets that they are forgetting how to write, according to a recent survey.

The YouGov poll found that people feel they just cannot get by without their favourite gadgets: only 16% of us write anything by hand in a week, and a few even admit...
---