---
October 14, 2014 12:15 PM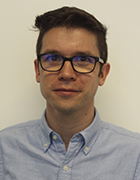 Profile: Alex Scroxton
iPhone
,
Mobile data
(With apologies to JK Rowling)

The sound of a public relations owl tapping on the window of Harry Potter's office caused him to look up, suddenly.

This was odd. Since Harry had left the news desk at the Daily Prophet to take up a more hands off role as director of content on...
November 26, 2013 1:54 PM
Data protection
,
Mobile data
If anyone needed confirmation that over indulging in alcohol is a bad idea, IT security firm Trend Micro has published a study that shows more than half of Britons have lost a mobile
phone while out drinking.
In a what possibly qualifies as a...
---