---
March 4, 2013 11:56 AM
iPhone
,
smartphone
The Victorian practice covering up "immodest" table limbs may now be regarded as a myth, but the Japanese seem to be applying a similar approach to the iPhone.
In particular, the iPhone's home button has been singled out for the cover-up treatment using Bandai's...
January 25, 2013 4:35 PM
Coffee
,
Handsfree
,
iPhone
,
smartphone
,
Uppercup
Ever found yourself in that unbearable situation where you just can't put your phone down to stop texting your friend, but you've just bought yourself a hot cup o' Joe. What do you do? Put your phone in your pocket so you can drink you Mocha? Precariously hold the plastic cup between...
---
January 24, 2013 12:57 PM
App store
,
Apple
,
iPhone
,
penis
---
November 14, 2012 4:31 PM
Apple
,
iPhone
,
Mobile Computing
,
smartphone
,
social network
Yes, you read the headline right, more than half of people regularly use their mobile devices in bed, with 5% shockingly using their mobile while in the middle of having sex with their partner.*
Narly half check their social networks and emails on...
---
November 14, 2012 3:04 PM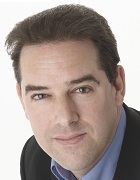 Profile: Bryan Glick
boring
,
IBM
,
iPhone
,
Microsoft Surface
It has taken some time for IT professionals to shake off the "boring geek" image of its bearded and sandal-wearing past, but Downtime still feels that a forthcoming event in London will appeal to parts of our constituency.


---
November 1, 2012 11:42 AM
Apple
,
China
,
iPhone
,
nokia
,
Siri
,
twitter
Apple's voice recognition technology on the iPhone is used widely in China to provide help in finding suppliers of goods and services, but it has been silence on one particular topic.
---
October 25, 2012 11:59 AM
Cow
,
iPhone
---
August 28, 2012 9:45 AM
Apple
,
Apple-1
,
ipad
,
iPhone
,
steve jobs
---
August 16, 2012 10:44 AM
etch-a-sketch
,
Hamm
,
iPhone
Hamm, the piggy bank in Toy Story, is a criminal mastermind. You all remember the part where he uses Etch, the Etch-A-Sketch, to formulate a plan to rescue Woody, right?
Well, now iPhone owners can formulate, sketch and erase notes, reminders, evil plans and doodles to their...
---
July 18, 2012 10:28 AM
iPhone
Smartphones already provide a vast toolkit in your pocket, and soon that arsenal could include the ability to take down a violent attacker.
No, not a new app, but a cunningly crafted case, initially designed for the iPhone 4, that includes a 650,000 volt stun gun.
Named "Yellow...
---