---
March 7, 2011 3:24 PM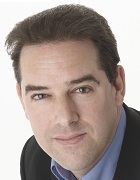 Profile: Bryan Glick
Broadband
,
BT
,
fibre
,
Infinity
,
ISP
,
telecoms
The Telegraph website has revealed a true scoop on the state of UK broadband. Either that, or it has made a tantalisingly insightful typo.
In a story stating that


RSS Feed

Email a friend
October 7, 2010 2:40 PM
Broadband
,
Infinity
One of the curious side effects of BT's current campaign to get us to reveal our pent-up desire for super-fast broadband, otherwise known as BT Infinity, is that we now know that Infinity stops at 1000.
That's the minimum...
---