---
April 24, 2013 1:28 PM
Eyepatch
,
health
,
Tetris
In an experiment
February 8, 2012 2:12 PM
food
,
health
,
McDonald
,
Recreation
As if the saturated fat, salt and additives weren't already enough to worry about, in America it seems you also have to consider the threat of 50,000 volts before you opt for fast food.
A 37-year-old woman from North Carolina was tased after cutting...
---
January 24, 2012 2:04 PM
Australia
,
Ebay
,
health
,
London
,
relationship
,
shopping
,
Website
A website has been launched to help people make a bit of cash to cheer them up after a relationship breakdown.
---
June 1, 2011 3:07 PM
health
,
iPhone
,
Mobile Computing
,
Private lives
,
safety
Downtime knew mobile phones could increase employee productivity but is surprised to discover how smartphones are also being used outside work hours in the bedroom.

A survey by iPass finds more than 60% of enterprise employees "sleep with their smartphones".

---
June 1, 2011 11:25 AM
health
,
iPhone
Last week the NHS announced that they are releasing their 'Nurse in your pocket' app on the iPhone following it's success on Android.
I'm not a fan of self-assessment no matter what device it sits on.
I remember when I was 6, I paid...
---
June 16, 2010 2:52 PM
gadgets
,
Hardware
,
health
,
Mobile Computing
,
National news
,
pictures, photos and images
,
Social networking
In the days of old when knights were bold and computers hadn't been invented, squires - wannabe knights - would practice swordsmanship using wooden swords, to minimise the risk of injury and also to protect the valuable ironmongery from damage.

It is entirely possible that many infant...
---
November 30, 2009 3:12 PM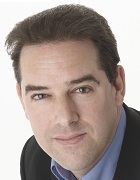 Profile: Bryan Glick
cartoon or comic
,
consumer
,
gadgets
,
health
,
iPhone
,
Social networking
In these troubled times, time itself is clearly at a premium for the busy health-conscious IT professional. But worry no more, for now you no longer need to waste precious seconds glancing down at your scales to find out how much you weigh.
Thanks to the
---
December 16, 2008 8:38 AM
health
,
Mobile Computing
Downtime was mystified by a
Reuters report
that a Belgian health products distributor has invented a microchip that it claims will protect mobile phone users from potentially damaging electromagnetic...
---
November 18, 2008 11:15 AM
health
,
online
,
research
Google staff have devised a way to help predict and manage outbreaks of influenza by collating common flu-related search terms such as "headache" and "runny nose".
The company has compared past search terms to...
---
November 18, 2008 11:10 AM
gadgets
,
health
If you think it is annoying listening to the noise pollution from the headphones of obnoxious teenagers on your daily commute, spare a thought for people suffering from cardiac problems.
A study...
---