---
October 10, 2016 7:13 AM
Fonts
,
Google
,
Unicode
,
Web design
,
Web development
Google has teamed up with typography firm Monotype to wipe out tofu across the internet. #FitFam, #lifestyle and #veganlife instagrammers need not be worried, the type of...
May 19, 2016 8:56 AM
Google
After spending months toiling over the next release of the Android mobile operating system (OS), the brilliant and creative minds within Google's development team can't even be bothered to give it a name. Instead, the search giant has resorted to crowd-sourcing a name for the next iteration...
---
March 24, 2016 6:15 PM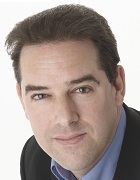 Profile: Bryan Glick
Artificial intelligence
,
Google
,
IBM
,
Microsoft
,
twitter
Artificial intelligence (AI) is going to take over the world, steal all our jobs and ultimately subjugate us all - or so we are told.

We've seen IBM's AI system, Watson, beat humans on the US game show, Jeopardy. Recently, Google's British DeepMind team created an AI system that...
---
May 21, 2015 1:40 PM
Google
,
online
Google has revoked the right for users to edit and update the content of its Maps after some ne'er do wells decided to deface them with racial slurs and offensive images.

Readers, believe us when we say, we're just as surprised as you that giving people free rein to do whatever they...
---
March 27, 2015 1:06 PM
Gaming
,
Google
,
pictures, photos and images
,
YouTube
Rumour and speculation is the fuel that much of the tech journalism world runs on, and for press officers working at firms like Google, responding to it all must be a wearying experience.
So much so, the search giant has found an alternative (and...
---
---
October 10, 2014 11:34 AM
Google
,
television
,
Tortoise
,
United Kingdom
,
YouTube
During the World Cup this year, offices across the UK likely saw a spike in bandwidth usage as keen fans streamed live matches to their desks.
But the squeeze isn't over yet, as London Zoo is working with...
---
August 26, 2014 3:24 PM
Brazil
,
Canada
,
Facebook
,
Germany
,
Google
,
Russia
,
twitter
Another day, another internet cock-up.
On Tuesday, users searching for any pictures on Google Images - kittens, puppies, flowers, food or even Google's own logo - were flooded with the same picture of a Russian car accident in the results page.
...
---
---
July 1, 2014 12:37 PM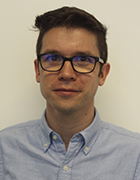 Profile: Alex Scroxton
Google
,
Google Glass
,
Piracy
Google Glass was finally made available in the UK last week. Early adopters, or "explorers" to Google, will have to fork out £1,000 for the privilege...
---